Vita Health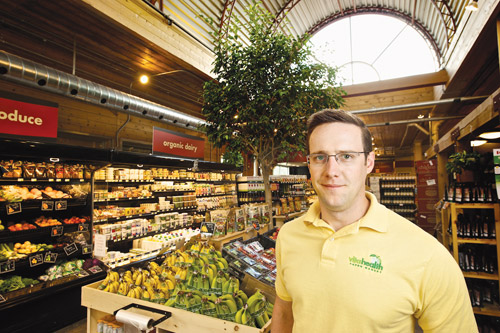 Decades before 'organic', 'free-range' and 'gluten-free' became trendy buzz words, Gerhard Seier entered the business of wellness.
In 1936, Germany-born Seier started the mail order business Vita Health, shipping health supplements and medicinal herbs.
It worked. The family-owned company is still going strong 75 years later with his daughter's son, Mathew Holtmann at the helm.
Today, Vita Health has seven stores in Winnipeg, including four Vita Health Fresh Markets, which sell produce, meat and dairy alongside supplements, herbs and cosmetics.
The company's decades-long commitment to natural and organic products, dedicated customer service and commitment to Manitoba producers has earned Vita Health the Good Food Manitoba Award for Retailer of the Year from Ciao!
Holtmann is steadfast in his devotion to the mission: stock stores with high quality natural and
organic products; deliver exceptional customer experience; and nurture relationships with other Manitoba businesses.
Educating staff is also a top priority. Every month, Vita Health's 75 employees receive paid training to enhance their industry knowledge.
"It's not about preaching to people, but about educating them and providing healthy choices," says Holtmann.
That said, consumers are far more educated about their health, the environment and what they put in their bodies. They also influence what ends up in store. Many partnerships with local businesses, like fresh café, Stonewood Elk and Di Erbe, among others, began with customer requests.
So what does the future hold for Vita Health? Time and those loyal, informed shoppers will tell, says Holtmann. "It's the customers that lead us."