PROVIDING READERS WITH THE BEST OF THE CITY
Brad Hughes founded Fanfare Magazine Group ↗️ in 1984 and was joined in the business by partner and wife, Laurie Hughes, in 1989. From its beginning the company has had a simple one-sentence mission statement: to promote the best places in Winnipeg. That statement has inspired the development of all targeted publications in the Fanfare portfolio.
Advertise with Ciao!, WHERE and TASTE – View our media kit here or call Laurie Hughes at 204-943-4439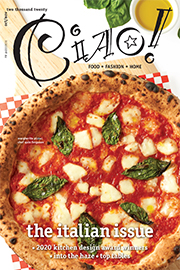 In 1997 Fanfare launched Ciao! to celebrate the food, chefs, and restaurants of the region. Top local chefs and restaurateurs subsequently joined with Ciao! to create the Cuisine Tourism Council of Manitoba to develop cuisine as a tourism draw. The Council launched Good Food Manitoba in September 2000 to celebrate regional and seasonal food.
The latest issue of Ciao! is currently available at certain specialty food and wine stores around Winnipeg. Find a location nearest you.
---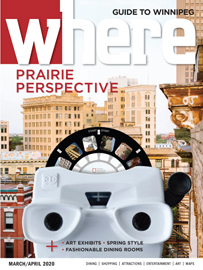 Guests in city hotels find WHERE in their rooms and many read it to plan their stay in Winnipeg. Some are from small Manitoba towns while others are from large American cities, but what all readers have in common is a desire to dine, shop and explore. They are only here for a short time, less than three days, and will respond immediately to the advertising they see in WHERE.
Read more about why travellers trust WHERE Winnipeg and its advertisers.
---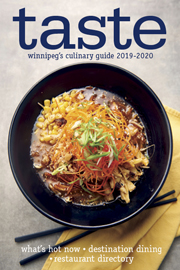 Tourism Winnipeg uses high quality publications from Fanfare Magazine Group to service inquiries and meet the needs of two travel market segments: leisure and convention travel. Often it is a Tourism Winnipeg publication that convinces the reader to visit Winnipeg.
Read more about why travellers read TASTE and react to its advertisers.
---