Though at times associated with the entirety of its offerings, charcuterie refers only to the smoked and cured meats at the centre of these spreads. Among the trendiest additions to any menu, foodies fawn over the assortment available on each unique board. An array of cheeses, breads, dips and spreads invites sampling, begs eaters to explore flavours and turns artisinal ingredients into a shareable plate easily assembled on your own board at any picnic table.
Peasant Cookery – Charcuterie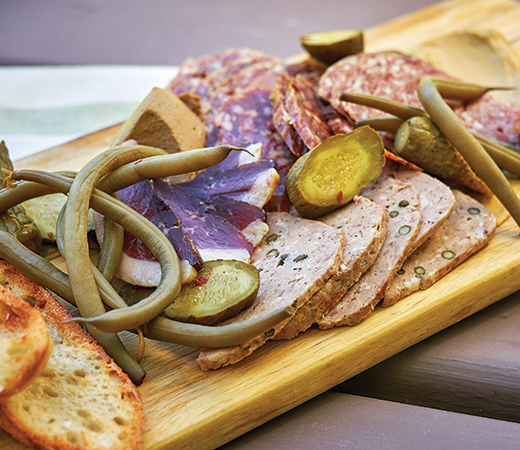 A movement must start somewhere, and Winnipeg's first true forays into the world of charcuterie came at Peasant Cookery under since-departed chef Tristan Foucault. The charcuterie game hasn't slipped one iota under chef Melissa Makarenko. Dry-cured meats made in house, including a spicy chorizo and a stunning duck proscuitto, are the veritable old faithfuls among the gorgeous board's offerings (above), but this French comfort joint's pickled vegetables elevate the shareable spread. Using a signature blend of spices and local dill, beans and cucumbers add a welcome crunch.
---
InFerno's – Trio Des Pâtés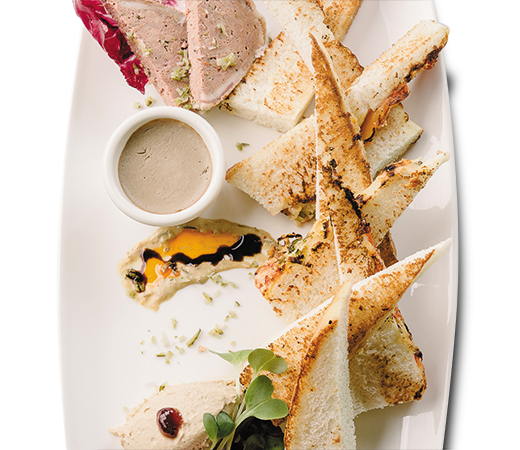 InFerno's combination of French and Mediterranean fares is unique, but chef Fern Kirouac's trio des pâtés (above) leans decidedly in the direction of the former. The country style pâté's rich pork flavour contrasts well with the silkiness of chicken liver pâté. The star of the show, however, is the foie gras. Known the world over for its rich, buttery texture, this delicacy alone is worth the price of admission. The execution of all three leaves no doubt why this spot has long been a city favourite.
---
Saddlery on Market –

 

Charcuterie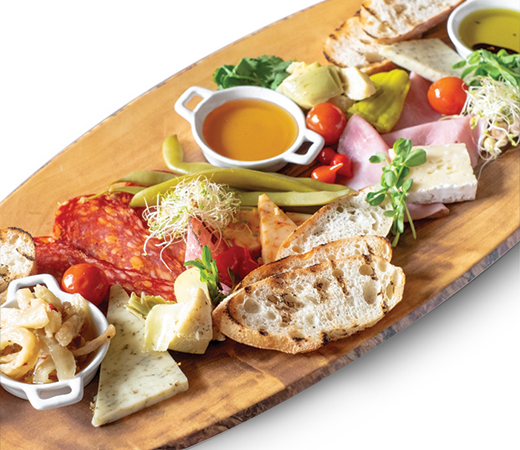 As one expects, cured meats are front and center, but a rotating selection of cheeses selected by chef Damien Thorsteinson helps balance the board (above). The same can be said for the addition of local honey, which adds its distinct sweetness to a generally salt-heavy appetizer. Speaking of which: house-made pickles bring salt, spice and a punch of garlic to the table, and olives are a must-add as the specific briny quality complements the piquancy of
the cured meats well.
---