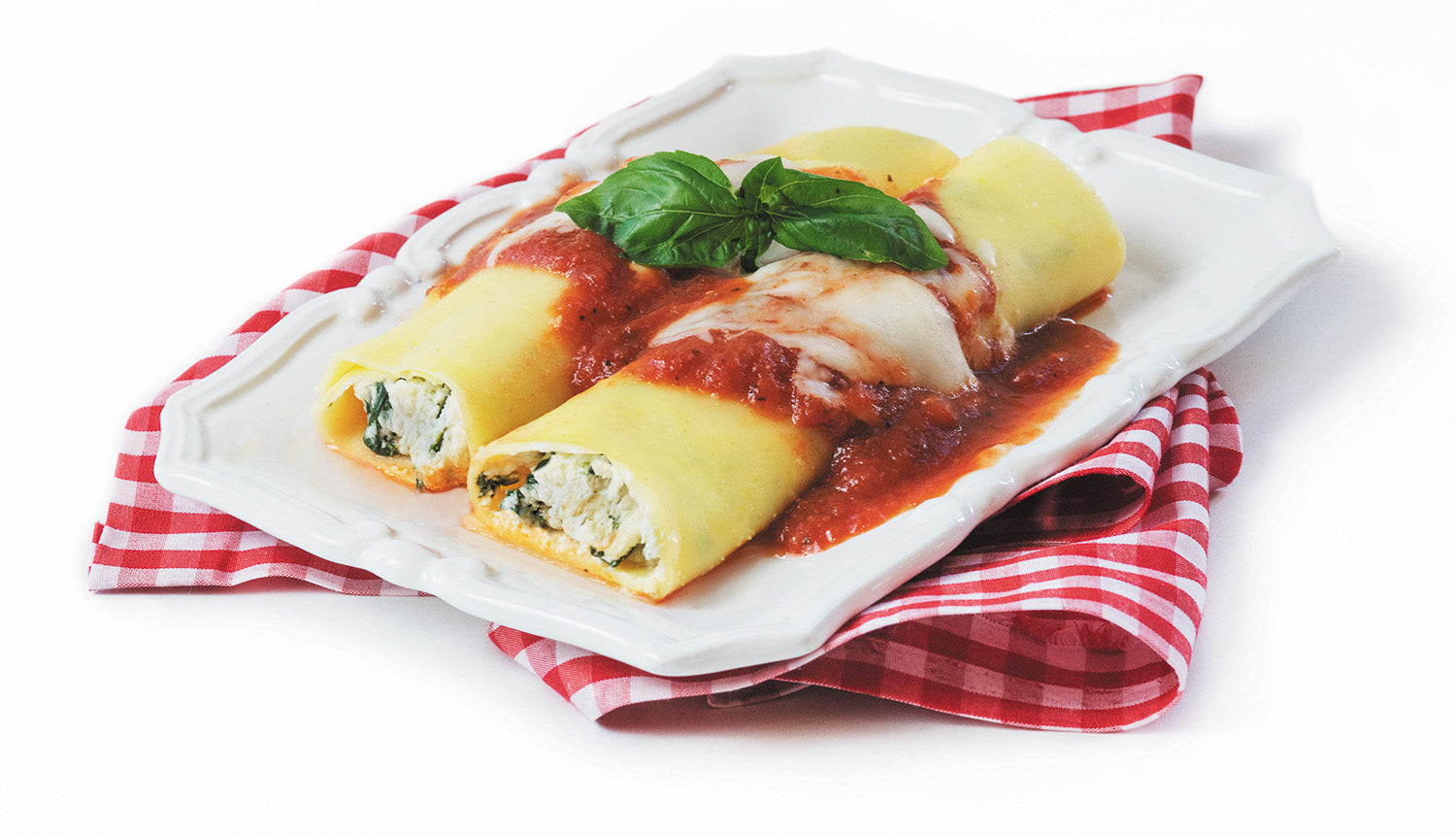 Cannelloni di Ricotta
Courtesy of Larry Tessier – Pasquale's
INGREDIENTS
Walleye
4 cups Ricotta cheese
4 – 5 cups baby spinach
2 eggs
1/2 cup Parmesan cheese
1 Tbsp chopped parsley
1 Tbsp salt
1 Tbsp white pepper
1 1/2 cups mozzarella cheese
1/2 cup bread crumbs
3 1/3 cups tomato sauce
2×4 pack of fresh Olivieri pasta sheets
METHOD
1. Preheat oven to 375°F
2. Blanch spinach with a little bit of water or white wine, and season with salt and pepper.
3. Cool off, squeeze out excess water and chop.
4. Place all other ingredients into a mixing bowl, reserving 1/2 cup mozzarella.
5. Add the chopped spinach and mix together.
6. Take the pasta sheets and cut into 5"x 5" squares.
7. Blanch the pasta in light boiling water for 3-4 minutes.
8. Remove and pat dry.
9. Place squares on table, and using an ice cream scoop or spoon, place ricotta mixture on one side of the sheet and roll it up.
10. Put a layer of tomato sauce on the bottom of a casserole dish before adding the stuffed tubes.
11. Top the cannelloni with more tomato sauce.
12. Top with the remaining mozzarella cheese.
13. Bake for 30 – 40 minutes.
Yield 12 – 16