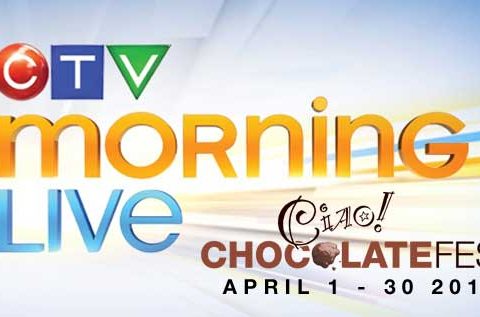 Publisher Laurie Hughes shares details about Ciao! Chocolate Fest 2018 menus and participating restaurants. Watch the full interview here!  Blaze Restaurant Video  Cafe Ce Soir Video  Decadence Chocolates Video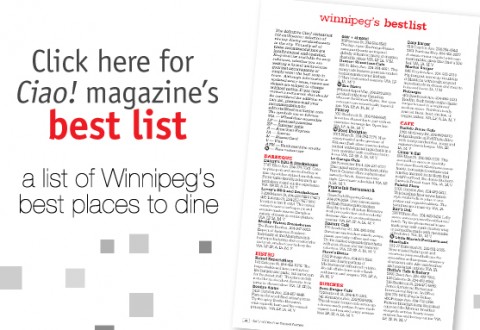 Find our current listing of Winnipeg's restaurants in the digital edition of Ciao! Magazine (below).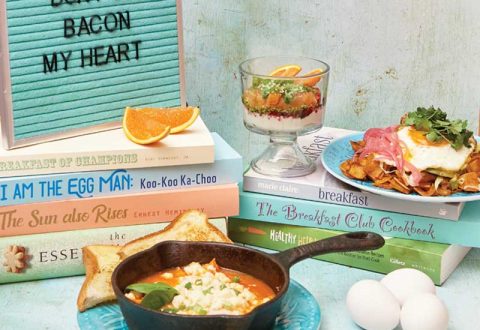 Baked, crêped, or sunny side up! Check out the go-to breakfast delights recipes from Chef Andre Desautel of Promenade Café & Wine, and Chef Chris Gama of Clementine Café. Promenade Café and Wine Clementine Café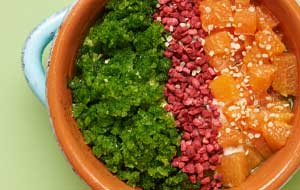 Yogurt Panna Cotta with Green Granita Freeze-dried raspberries and Cara Cara oranges add sweet pops of colour to Italian iced granita. INGREDIENTS Yogurt Panna Cotta 24 freeze-dried raspberries (Scoop n' Weigh) 1/4 cup hemp hearts, toasted 1/2 cup whole milk 1/2 cup heavy cream 1/3 cup + 2 Tbsp sugar 1 tsp salt 1 1/2 […]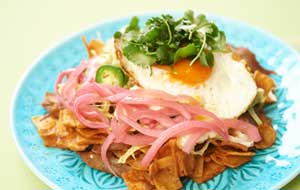 Chef Chris Gama Clementine Café Chef Chris has been pushing menu boundaries while helming Clementine Café, the Exchange District's all-day breakfast hot spot. Adding inventive flavour combinations and elegant twists, he bowls over breakfast-goers by adding duck confit to traditional Mexican chilequiles. Yogurt panna cotta gets seasonally tweaked with sweet probiotics, vegetation, and a punch […]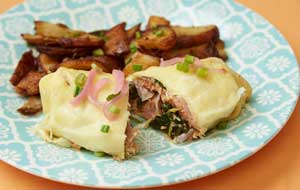 Norwegian Crêpes Smoked rainbow trout adds a subtle yet strong flavour. Smoked salmon can be substituted and is available at Gimli Fish Market. INGREDIENTS Crêpes 1 egg (Nature's Farm) 1/4 cup 2% milk 1/3 cup flour Pinch salt & sugar Smoked Trout Filling 2 Tbsp smoked trout 1/4 cup spinach 1 Tbsp capers 1 […]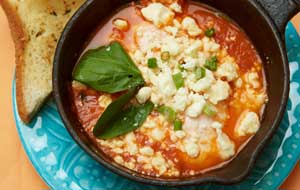 Chef Andre Desautel Promenade Café & Wine Chef Andre brings culinary comfort food to the ever-popular Promenade Café & Wine kitchen. Mediterranean baked eggs are inspired by the saucy shakshuka; while Norwegian crêpes are a French take on a classic combinations of bagels with lox and cream cheese. Served as a homage to owner Shawn […]
Fudge Brownie with Mixed Berries Rich and velvety brownies get a fresh tang of ripe raspberries and blueberries. INGREDIENTS 1/2 cup unsalted butter 1 1/4 cup light brown sugar 1/4 cup corn syrup 2 1/4 cups dark chocolate 4 large eggs 1/2 cup all purpose flour 1 cup fresh mixed berries METHOD 1. Preheat […]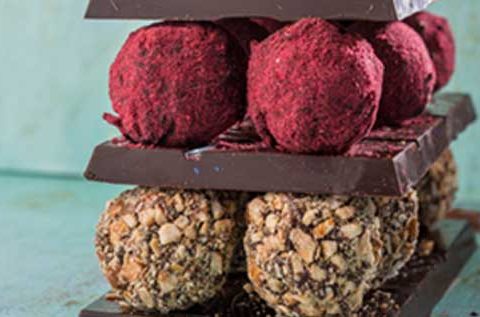 Ganache Truffles Toppings add texture and flavour to popular ganache morsels. Freeze-dried raspberries are crushed to a powder for the perfect pop of colour. INGREDIENTS Ganache 2 cups dark chocolate 1 cup 35% whipping cream 1/2 cup light brown sugar Toppings 1/2 cup cocoa powder 1/2 cup freeze-dried raspberries 1/2 cup toasted coconut 1/2 […]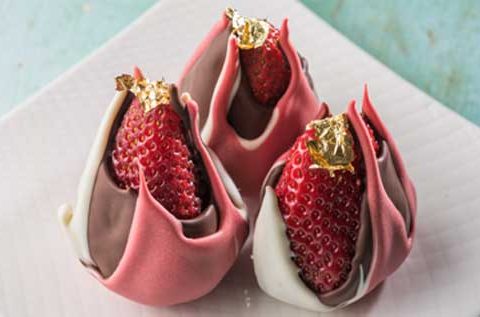 Chocolate Strawberries Edible gold leaf flakes add a luxe touch to this romantic classic. INGREDIENTS 1 pkg large strawberries 2 cups dark chocolate 2 cups white chocolate 1/4 cup plain cocoa butter 10 drops coloured cocoa butter 24 wood skewers Polystyrene foam Saran wrap METHOD 1. Cut skewers to approximately 3 1/2" in length. […]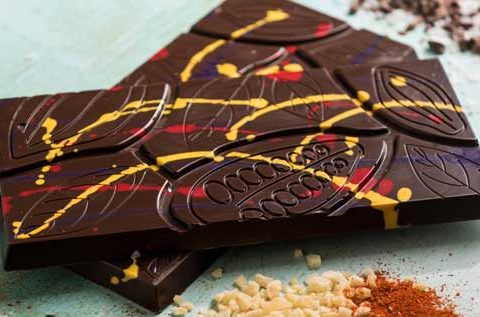 Firecracker Chocolate Bar Each bite of this bar blends sea salt and the spice of chili – but the real party happens when Culinary Crystals crackle and pop on the palate. INGREDIENTS 1 bottle coloured cocoa butter 3 chocolate bar molds 2 1/2 cup dark chocolate 1/2 tsp sea salt 1/4 tsp chili powder […]
In the Kitchen chocolatier/owner Helen Staine's decadent menu: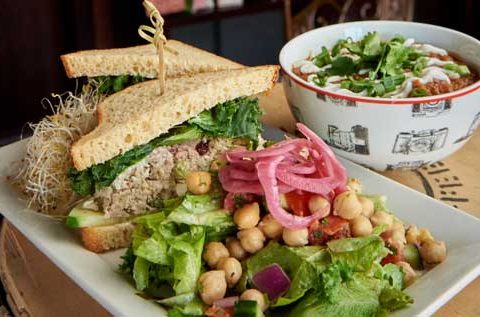 New Restaurant Reviews Cocoabeans Bakeshop Dietary restrictions have become a significant part of modern dining, persuading restaurants to create options that are free of gluten, dairy, or meat. Read more…  Baked Expectations There are few opportunities to eat dessert before the main course, but such fantasies are satisfied at Baked Expectations. Read more…  […]
The Oakwood Neighbourhood: Osborne Address: 660 Osborne St Phone: 204-475-4250 Entrées: $8-$17 Winnipeg's first cafés were small and modest facilities, influenced by Italian coffeehouses, serving a variety of coffee and light foods. Modern-day cafés have leveraged this tradition and now cater to every meal of the day. They reflect the neighbourhood. A good café quickly becomes a community hotspot, […]
Saucers Cafe Neighbourhood: Academy Address: 570 Academy Rd Phone: 204-489-9204 Entrées: $7-$21 For 18 years, Stuart Deacon and Dave Schultz have successfully helmed Saucers Cafe on Academy, serving simple yet evolved in-house specialties to a broad cross-section of the North River Heights community. A full house of local denizens – four top tables of teens,  large family gatherings, and […]
Miss Browns Neighbourhood: Exchange Address: 288 William Ave Phone: 204-615-1161 Entrées: $5-$14 Since 2015, Steve Tyrell and wife Jenny have leveraged their Aussie influence during the rise of all-day breakfast fare. Miss Browns, the hip fast-casual café, hits the niche market with top-notch oak-smoked meats – brisket, ham, salmon, and pulled pork – that have a phenomenal woodsy flavour […]
Baked Expectations Neighbourhood: Osborne Address: 161 Osborne St Phone: 204-452-5176 Entrées: $7-$15 There are few opportunities to eat dessert before the main course, but such fantasies are satisfied at Baked Expectations. For 35 years, the invitation to "get baked" has been the unwavering welcome to feast on an impressive assortment of delectable desserts and savoury comforts at the popular […]
Cocoabeans Bakeshop Neighbourhood: Corydon Address: 774 Corydon Ave Phone: 204-918-5313 Entrées: $9-$16 Dietary restrictions have become a significant part of modern dining, persuading restaurants to create options that are free of gluten, dairy, or meat. While gluten-free dainties are more accessible than ever, it's a treat to find a venue that promises no gluten ever enters its kitchen. Cocoabeans Bakeshop […]
Click here to see photos of winning kitchens from previous years Do you have the best designed new or renovated kitchen in Winnipeg? Enter the Ciao! Kitchen Design Competition, presented by Steinbach Credit Union! A Grand Prize winner will be featured in Ciao! Magazine's October Kitchen Design Issue, and receive a gourmet dinner for six […]
Blaze Restaurant 350 St Mary Ave, 204-944-7529 Appetizer BRAISED PORK BELLY With chocolate sauce Drinks RASPBERRY CHOCOLATE MARTINI Raspberry vodka, crème de cacao BLACK FOREST CAKE MARTINI Crème de cacao, Chambord, nutmeg, milk Each for $7 Click the logo to go to the website          ______________________________________________________________ Brazen Hall 800 Pembina Hwy, 204-453-7980 […]
Publisher Laurie Hughes shares details about Ciao! Dine About Winnipeg menus and highlights about the culinary event series. Watch the full interview here!  Brazen Hall Video  Star Grill Video  Blaze Restaurant and Lounge Video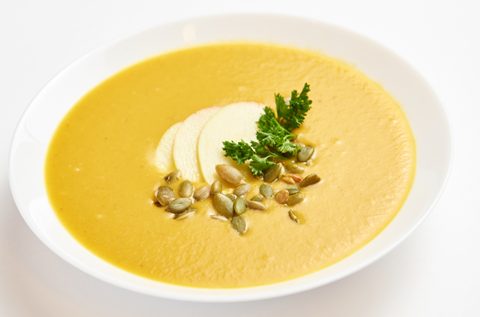 Wouter Gorter Sana Souphouse RECIPE INSPIRATION In 2014, co-owners Wouter and Andre Dabrowski married their backgrounds in sustainable agriculture, microbiology and economics to open the doors to a downtown soup bistro. The owners credit Andre's mother for many recipes and top secret ingredient, imported Russian salt. Using simple, fresh food as the foundation, the cooks […]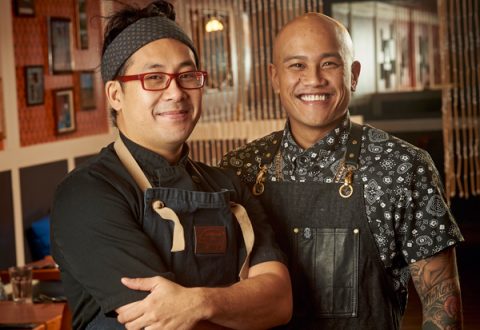 Pop Artists Winnipeg chefs showcase Filipino cuisine in contemporary culinary works of art at pop-up dinner events. By Teena Legris A transformation has taken place. Hours after the close of regular service, a restaurant space is awash in dim, moody lighting, the air buzzing with anticipation. Eager diners who marked their calendars weeks in […]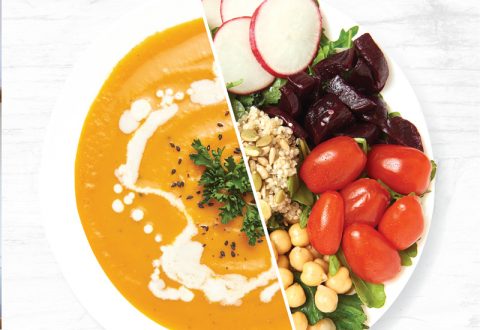 Check out the recipes for health-boosting soups and bowls riched in vitamins and antioxidants from Wouter Gorter of Sana Souphouse and Lisa Reiss of Desserts Plus. Sana Souphouse Desserts Plus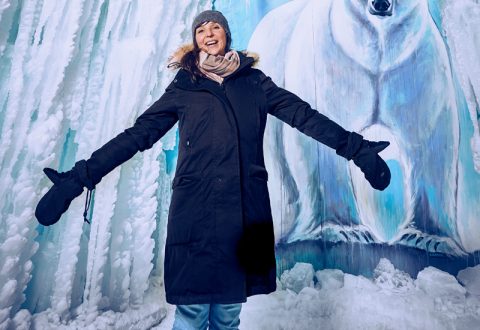 Long time Ciao! hounds will notice a shift from Last Course to a new Last Bite. This new back page will spotlight Winnipeg influencers! Kal Barteski unveils this premiere, sharing her love for winter and food. See digital issue.
2018 Restaurant Reviews Close Co Stepping into Close Co. offers a distinct sense of familiarity, with friendly greetings and the smells of home cooking – a taste of the evening to come. Read more…  Muddy Waters Eatery A staple in the American South, great barbeque is elusive in the True North. When seeking piles of […]
Star Grill Neighbourhood: St James Address: 2069 Portage Ave Phone: 204-837-7827 Entrées: $16-$27 It may be romantic, but even winter-loving Winnipeggers have to admit that stargazing is not a cold weather activity. For an out-of-this world date night with a warm atmosphere and delicious eats to boot, dinner at the Star Grill makes a perfect substitute. For twenty one […]
Segovia Neighbourhood: Osborne Address: 484 Stradbrook Ave Phone: 204-477-6500 Entrées: $3-$25 Segovia Tapas Bar and Restaurant's ability to thrive since its opening in 2009, is the consistent presentation of Spanish tapas with the complexity of flavour and elegant presentation. Co-owner and Head Chef Adam Donnelly and wife/business partner Carolina Konrad, continue to cultivate a sophisticated menu that switches monthly […]
Muddy Waters Eatery Neighbourhood: The Forks Address: 15 Forks Market Rd Phone: 204-947-6653 Entrées: $7-$33 A staple in the American South, great barbeque is elusive in the True North. When seeking piles of smoky, tender meat and tangy sauce, one of Winnipeg's best bets is Muddy Waters Eatery. This riverside restaurant has been slinging saucy, meaty dishes since the […]
Close Co. Neighbourhood: River Heights Address: 256 Stafford St Phone: 204-691-7788 Entrées: $11-$35 Stepping into Close Co. offers a distinct sense of familiarity, with friendly greetings and the smells of home cooking – a taste of the evening to come. With a mere 10 seats, this diminutive restaurant has the atmosphere of an intimate dinner party with friends, but […]