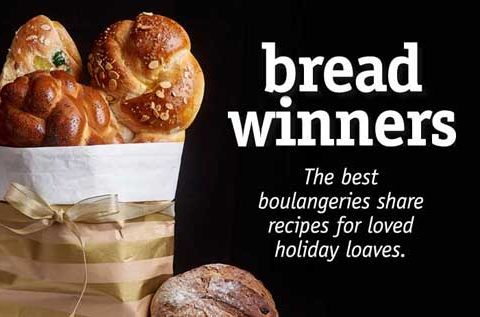 No matter how you slice it By Teena Legris Winnipeg is renowned for celebrating diversity and its abundance of traditional multicultural foods. Six signature recipes from top city bakeries offer sentimental flavour from around the world. As the season unfolds and the family gathers, enjoy the simple gift of breaking bread together. The Pennyloaf Bakery, […]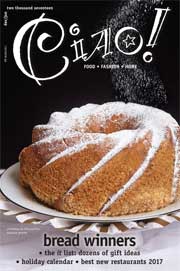 Pennyloaf Bakery Sugar Blooms & Cakes Inc Stella's Bakery Gunn's Bakery La Belle Baguette Lisbon Bakery Last Course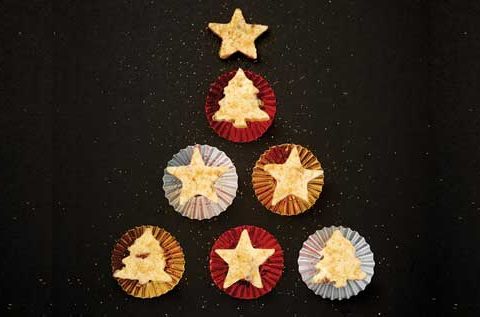 What's up Buttercup? Dulce de Leche Pecan Butter Winning bread deserves better butter. This sweet spread pairs beautifully with holiday bread, french toast and pancakes. INGREDIENTS 1 1/2 cup unsalted butter, softened 1 1/2 Tbsp dulce de leche 1/4 cup finely chopped pecans METHOD 1. Line a cookie sheet with parchment paper. 2. In a […]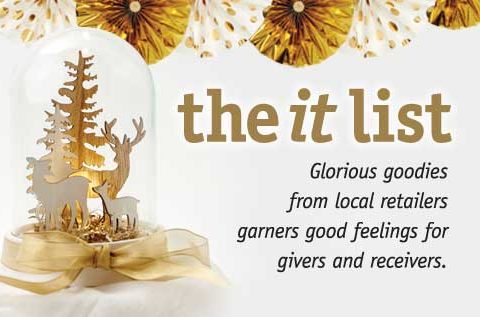 Ciao! It list features gifts from 36 Winnipeg stores, 17 locally made products, and a list of best local shops. Discover the best gifts of the season in the digital edition of Ciao! Magazine (below).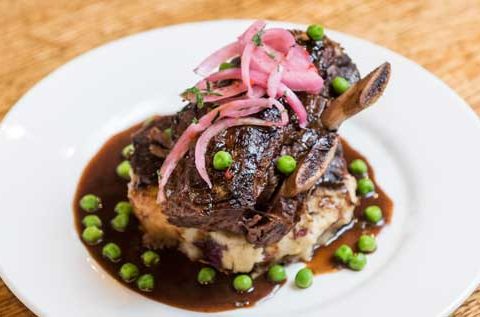 Brazen Hall Neighbourhood: Fort Rouge Address: 800 Pembina Hwy Phone: 204-453-7980 Entrées: $14-$35 When restaurateur Kristian Kristjansson closed the doors of The Round Table 40 years after his father opened it, many wondered what would replace the beloved Tudor cottage building. As months turned into the better part of a year, the massive renovation project […]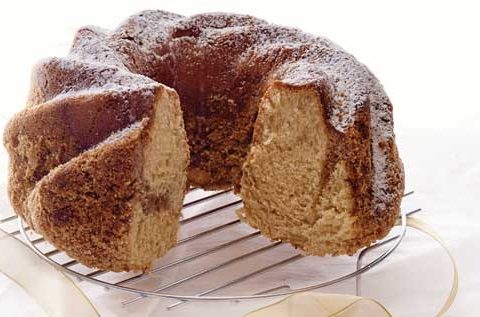 Sweet 'n Savoury Bakes Owner/Baker Suzanne Gessler The Pennyloaf Bakery In two short years, Suzanne has created a joyful neighbourhood bakery. Her goods are made with only high quality and locally sourced ingredients and baked in a wood-fired oven (custom-built by masons from Russia and Ukraine) giving each product a dimensional crust and a light, […]
Savoury Croissant Bread Pudding Repurpose day-old croissants with this upscale version of the "wife-saver" casserole. Preparation begins Christmas Eve. Bake while opening presents Christmas morning. INGREDIENTS 1 lb pork sausage 2 Tbsp unsalted butter 1 medium yellow onion 8 oz button mushrooms 2 garlic cloves, minced 1 tsp salt (divided) 1 Tbsp Herbes de Provence 1/4 cup chicken stock 2 cups grated […]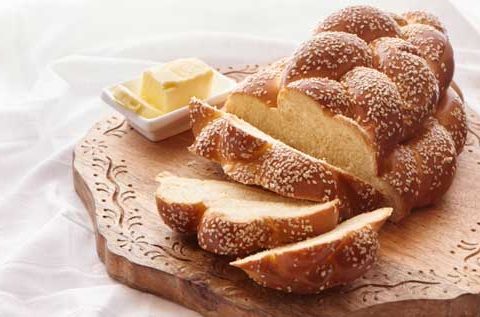 The Toast of the Town Chef Arthur Gunn Gunn's Bakery Founded in 1937 by Morris Gunn, a baker's son who emigrated to Canada from Poland, Gunn's Bakery is one of Winnipeg's longest running, family-owned bakeries. Brothers Arthur and Bernie Gunn stand by the importance of tradition and continue to produce well-loved loaves and sweets reflecting […]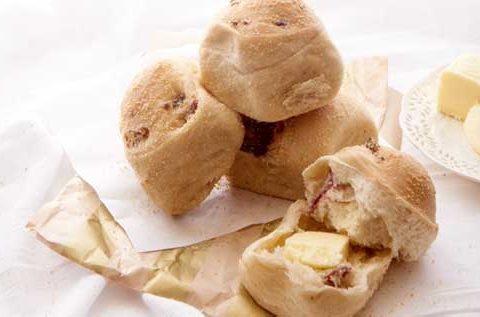 Ready to Roll Chefs Genevieve and Nikki Melegrito Sugar Blooms & Cakes Inc This cheery mother and daughter duo opened their first bakery on Selkirk Avenue in 2011, then moved to their new McPhillips Street location in 2015. Lavish cakes, breads, and sweets provide nostalgic Filipino flavours with impressive attention to detail. In the Philippines, […]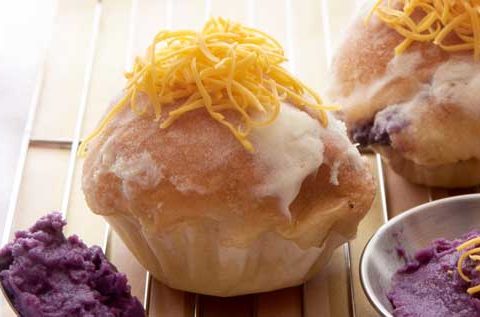 Ube Ensaymada A pop of purple from Ube Halaya yam jam, with its delicately sweet and comforting flavour, sets this recipe apart from the traditional Filipino brioche recipes. INGREDIENTS Dough 1 cup milk 1/2 cup salted butter 1/2 cup white sugar 1 Tbsp vanilla extract 1 tsp salt 5 cups all purpose flour 1 package […]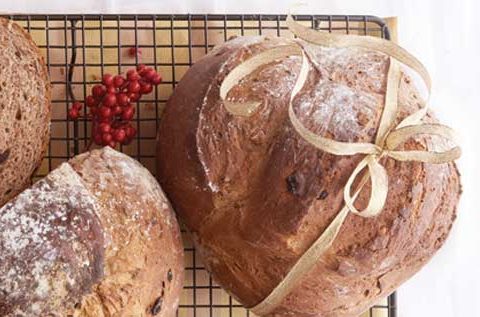 Joyeux Noël Chef Alix Loiselle La Belle Baguette With two bustling Winnipeg locations, La Belle Baguette has garnered praise and popularity for its delicate French pastry classics and unique array of breads. Born in Winnipeg, yet extensively trained throughout Canada, Alix makes true French-Canadian favourites during Christmas, including cranberry walnut loaf and beloved meat pie, […]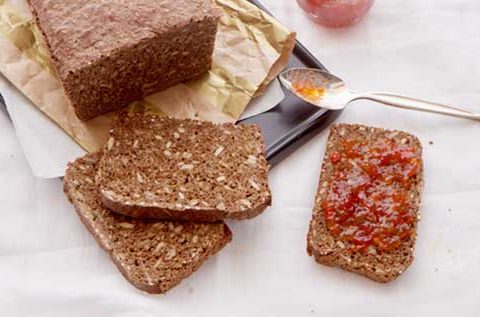 Rise to the Challenge Chef Scott Evans Stella's Bakery The original founders established one of Winnipeg's most popular commissaries in December 1999, and today Stella's has expanded to eight locations throughout the city. Chef Scott Evans adds substantial value to the bakery cafe's Norwegian influences by adhering to traditional recipes, and adding his own touch […]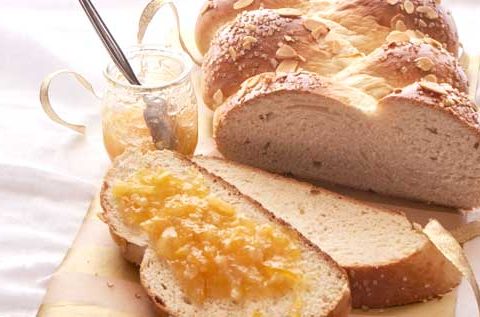 Almond Pulla Pulla is a traditional Finnish cardamom bread that is light, sweet and best served straight from the oven. INGREDIENTS Dough 3 1/2 tsp yeast 1 1/8 cup white sugar 1 1/4 tsp salt 1/2 Tbsp cardamon 2 eggs, beaten 15 1/8 cups all purpose flour 3 3/4 cups salted butter (melted) 3 3/4 […]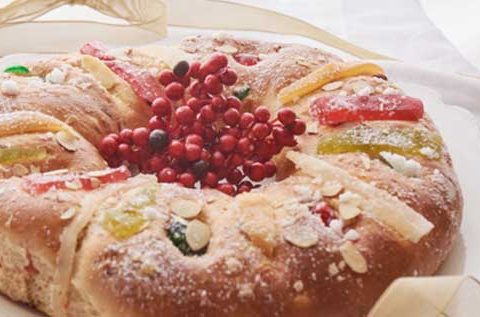 Hail to the King Chef Ronald Jimenez Lisbon Bakery This purveyor of Portuguese breads and cakes keeps tradition close to the heart of his homeland. Ronald now helms longstanding Lisbon Bakery, and proudly distributes to restaurants citywide from his panaderia. Bolo Rei This traditional Portuguese sweet bread is a Christmas favourite in Winnipeg, Portugal and […]
Corrientes Last Course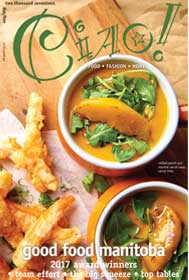 Era Bistro Verde Juice Bar & Green Carrot Juice Co Last Course
Granola Leaf Cookies These bars are great packed for an on-the-go energy boost. INGREDIENTS 2 cups extra thick rolled oats 1 cup whole almonds, roasted and roughly chopped 1/2 cup pumpkin seeds 1/2 cup dried cranberries 1/3 cup honey 1/4 tsp vanilla 1/4 cup peanut butter METHOD 1. Preheat oven to 350°F. Line an 8 […]
The Nook Diner Neighbourhood: West Broadway Address: 43 Sherbrook St Phone: 204-774-0818 Entrées: $5-$15 Fashion moves in cycles, and it's not only vintage dresses and antique typewriters that are back. In the food world, the classic diner has experienced a renaissance as gourmands turn back to no-fuss food and the simple pleasures of a so-called greasy spoon. At […]
Rudy's Eat & Drink Neighbourhood: Downtown Address: 375 Graham Ave Phone: 204-421-9094 Entrées: $18-$26 It's in with the old and in with the new at Rudy's Eat & Drink. Equal parts classic steakhouse décor—leather club chairs and wood paneling—and sleek tech touches blend to welcome patrons stepping in from the Manitoba Hydro building. In the last five years, […]
Monticchio Neighbourhood: Osborne Village Address: 684 Osborne St Phone: 204-477-4773 Entrées: $10-$19 For those without Italian grandmothers to nourish souls and stomachs, there's Monticchio Ristorante Italiano. For more than 30 years, this south Osborne mainstay has been serving up Nonna-approved dishes worthy of old-country kitchens. For the last decade, it has done so in an elegant setting that […]
InFerno's on Academy Neighbourhood: Academy Address: 414 Academy Rd Phone: 204-475-7400 Entrées: $15-$22 When InFerno's Bistro on Des Meurons opened in 2003, Winnipeg was introduced to the delights of French bistro cooking. The elegance of French cuisine in the comforting style and price point of a cozy bistro was such a winning formula that it eventually spawned a […]
The VG Restaurant Neighbourhood: Downtown Address: 2 Lombard Place Phone: 204-957-1350 Entrées: $25-$40 For those who explored Winnipeg's dining scene before the era of cheffy fast casual and tapas style menus, The Velvet Glove holds cherished memories of lofty dining and recollections of flaming crepes Suzettes served tableside. Today, the elegant room is still wrapped in the original […]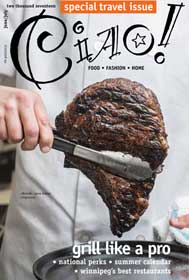 Baileys Carnaval Brazilian BBQ Piazza De Nardi Lovey's BBQ Carne Italian Chophouse Sherbrook Street Deli Last Course
Khao House Neighbourhood: West Broadway Address: 126 Sherbrook St Phone: 204-783-3642 Entrées: $9-$14 So called "comfort food" has taken over the food world in recent years. Yet the conception of what constitutes a crave-able dish has begun to change; veggies can be just as indulgent as carbs and gooey melted cheese. Kicky spice and funky fermentation have been […]
Blufish Neighbourhood: Exchange Address: 179 Bannatyne Ave Phone: 204-779-9888 Entrées: $11-$23 For more than a decade, Blüfish has been an oasis of relaxed, sophisticated cool in the Exchange District. High quality ingredients make this a spot for sushi purists looking for traditional delights, but the other side of the menu offers playful specialties, with unexpected ingredients and creative […]
Bison Berry Restaurant Neighbourhood: North Main Address: 865 Main St Phone: 204-949-1338 Entrées: $5-$11 Breaking bread is the easiest way to create a community—there's nothing like coming together over a warm, steaming bowl of food. At Bison Berry Restaurant in Neechi Commons, this community ethos becomes the basis for a filling, comforting menu of North End classics. Inside […]
Asian Hot Pot Neighbourhood: Corydon Address: 740 Corydon Ave Phone: 204-615-8878 Entrées: $11.95-$25.95 Hot pot is a traditional dish believed to have originated Mongolia, and popularized in China,Thailand, Japan. The basic premise is simple: a boiling pot of stock to which a variety of ingredients can be added, crafting and instant and every changing soup. Like fondue or […]
Clay Oven Neighbourhood: Downtown Address: 1 Portage Ave E Phone: 204-982-7426 Entrées: $15-$18 Like the wood fired pizza oven or the Brazilian churrascaria, the tandoor is a tool singular to its cuisine. At Clay Oven, char-touched, blistered flatbreads and smoky curries show that traditional Indian cooking methods inspire more than the name. The restaurant's three locations in the […]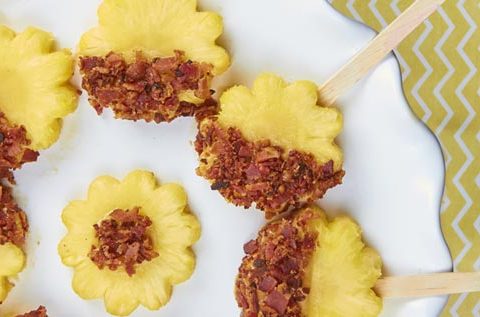 Bacon Dipped Pineapple Pops Shape pineapple slices with a cookie cutter. Brush with caramel sauce and dip in (or spoon on) finely chopped crisp bacon.  
Falafel Place Neighbourhood: River Heights Address: 1101 Corydon Ave Phone: 204-489-5811 Entrées: $6-$15 In the yearly surge of trend forecasts that hit at the end of 2016, it was clear that the food world had spoken—Middle Eastern flavours are hot right now. While chefs are busy incorporating za'atar and zhoug into their dishes, flavours from the Middle East are […]