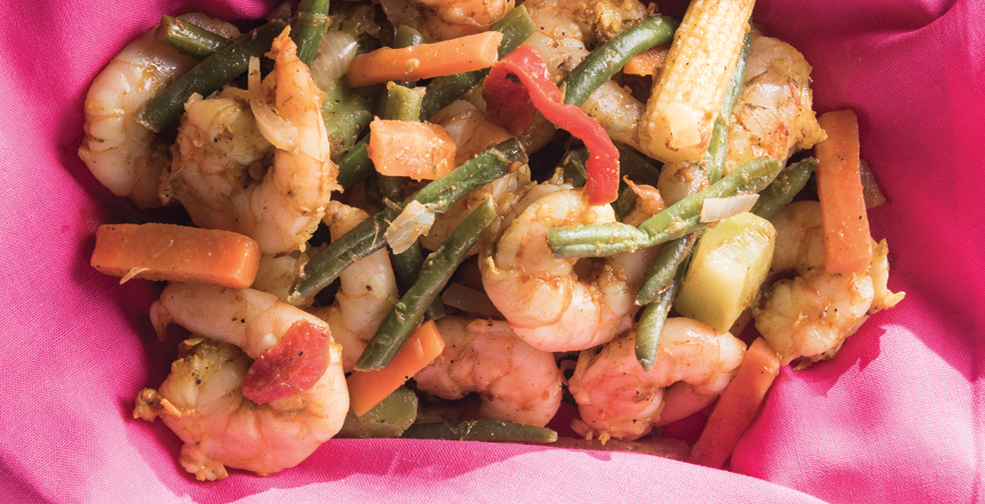 Jerk Shrimp
Chef Andrea Tiwari
Bindy's Caribbean Delights

Add these fiery shrimp to salad to give your greens some kick
INGREDIENTS
24 large shrimp, deveined
1 small onion, finely chopped
1 tsp salt
2 tsp garlic granules
2 tsp jerk seasoning
1 tsp curry powder
4 cups mixed vegetables, chopped
2 tsp vegetable oil
1/4 cup water
METHOD
1. In a bowl, season shrimp with salt, garlic, and curry powder.
2. In a skillet, heat vegetable oil and sauté onion.
3. Add vegetables and shrimp. Let simmer for 1 minute, then add jerk seasoning. Stir well for another minute or until shrimp turns pink.
4. Add water and cook until vegetables are soft enough to cut with a spoon.
5. For additional sauce, add more water and let simmer for another 2 minutes.
Yield 4 servings