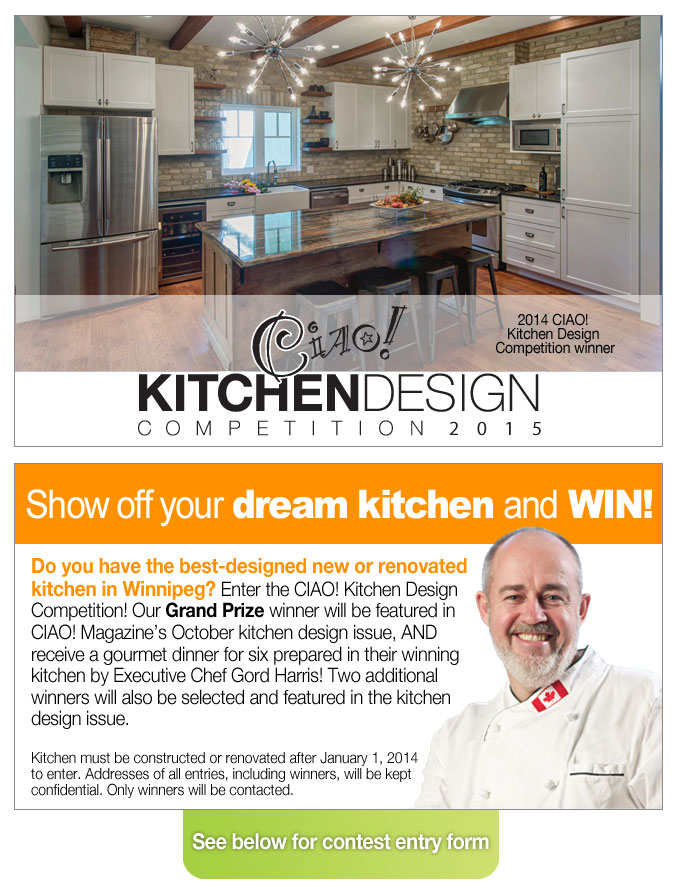 Enter your kitchen to win!
Entries must be submitted by June 30, 2015
and accompanied by photographs.
Don't forget to submit your photos! Scroll down for more information.
Finally, send five photos of your new kitchen: one overall kitchen photo, plus a detail photo of each wall. Be sure to include your name and address with the photos. Attach digital photos to this email link, or send prints to:
Kitchen Design Contest
Ciao! Magazine
400-112 Market Avenue
Winnipeg, MB  R3B 0P4
Thank you for your submission!