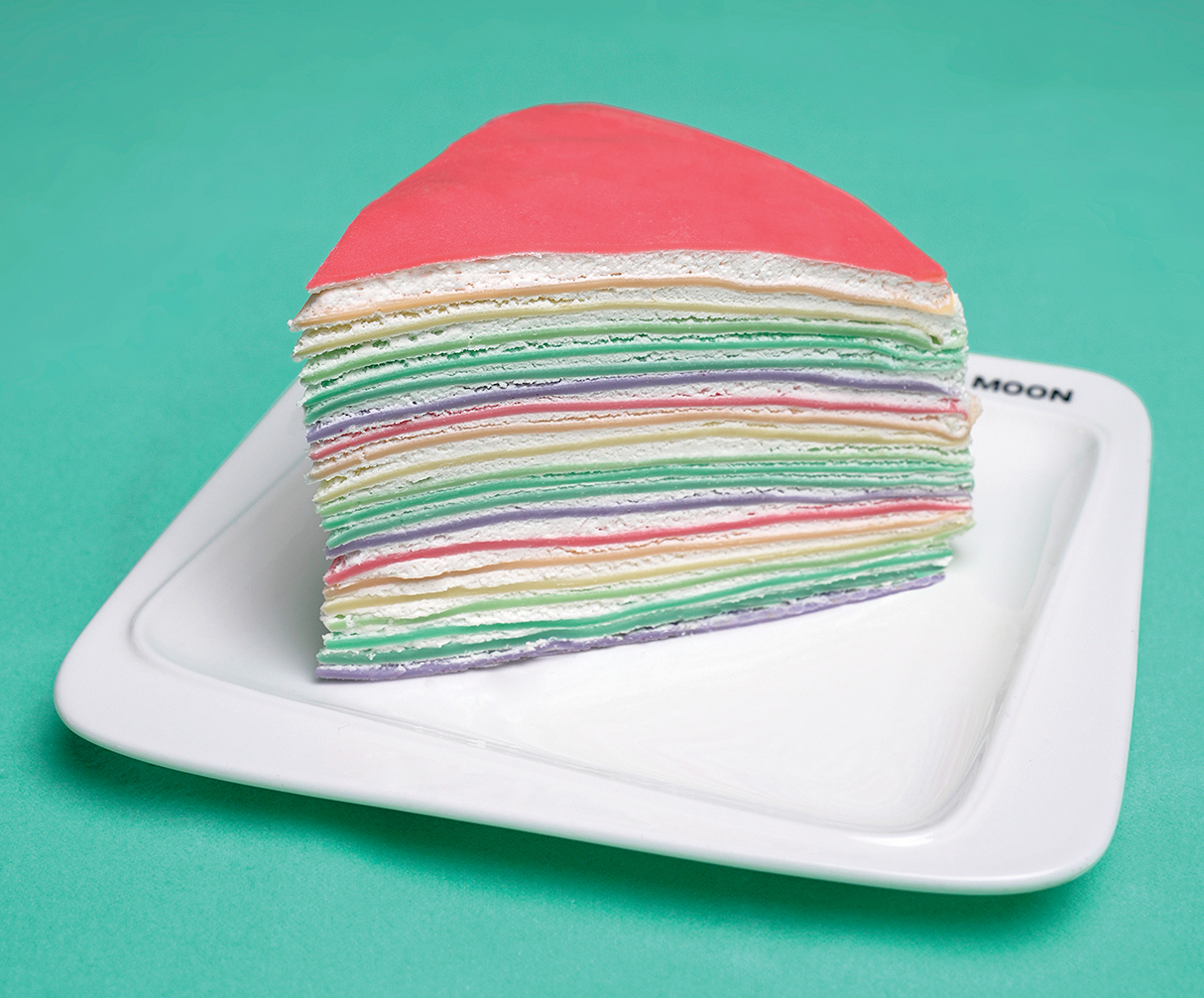 Crêpe Cake
Courtesy of Chef Amber Lee – Snow and Moon
INGREDIENTS
Crêpe
2 cups cake flour
1/2 cup sugar
1 tsp salt
9 eggs
1/2 cup unsalted butter
3 1/2 cups whole milk
1 tsp vanilla extract
food colouring
Whipped cream filling
4 cups whipping cream
1/2 cup sugar
METHOD
Crêpe
1. In a mixing bowl add milk, eggs, butter, flour, sugar, salt and vanilla. Blend until well combined.
2. Divide batter into different bowls.
3. Add a different food colouring to each bowl.
4. Heat a 9-inch non-stick pan over medium heat.
5. Add butter until the
pan is lightly coated.
6. Once the butter is hot, add 1/2 cup of the batter to coat the bottom of the pan.
7. Sauté 35 seconds per side.
8. Repeat for 21 crêpes.
Whipped cream filling
1. In the bowl of a stand mixer fitted with whisk attachment, blend whipping cream on high speed for 7 minutes.
2. Add sugar gradually, 1/7 at a time while blending.
Assembly
1. Place the first crêpe layer onto a serving platter and spread 3 tsp filling between each crêpe layer for a total of 21 crêpes. Every layer is a different color.
2. Refrigerate the cake for 6 hours until the filling has firmed up.
Yield 8 – 12 servings