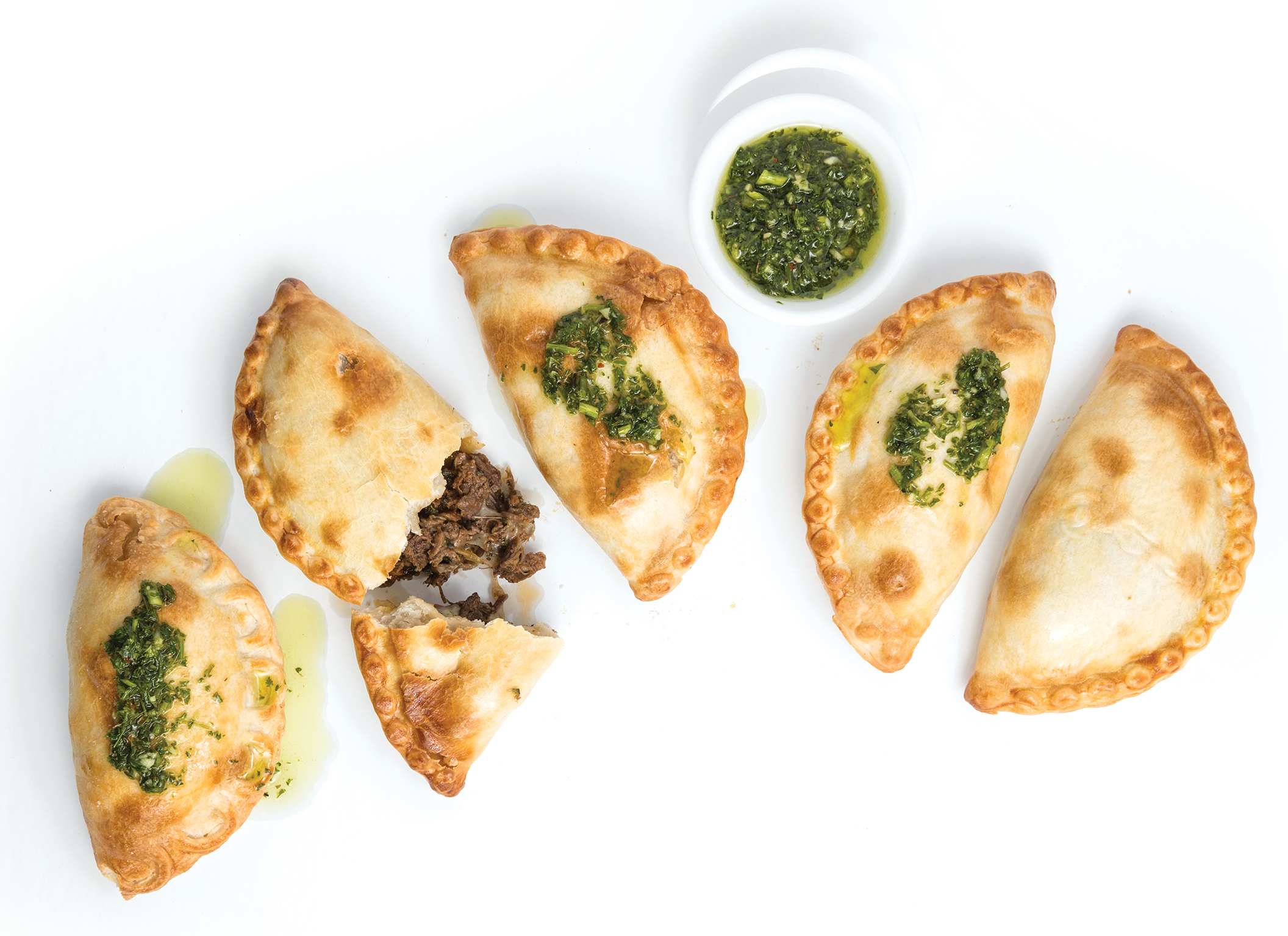 Gaijin Tuna & Salmon Tostada
Courtesy of Corrientes
INGREDIENTS
Empanada Shells
1 cup all purpose flour
1 tsp salt
1 Tbsp shortening
1/2 cup water
Filling
500g charcoal grilled beef
1/2 cup chimichurri
1/2 cup salsa criolla
1 cup cheese curds
salt & thyme
Chimichurri
4 bunches fresh parsley, chopped
1/2 cup fresh oregano, chopped
5 garlic cloves, chopped
1 tsp chilli flakes
salt
pepper
3 cups canola oil
1 cup white vinegar
METHOD
Empanada Shells
1. Mix all the ingredients together to form a smooth dough. Refrigerate for 30 mins.
2. Roll out dough to 1/8" thick. Using dough cutter, cut into 4"-6" circles.
3. Keep in fridge until ready to fill –use flour and parchment paper between each layer to keep from sticking.
Filling
1. Chop grilled beef into cubes.
2. Add the remaining ingredients into bowl.
3. Season to taste.
Chimichurri
1. Mix all but oil and vinegar together in a bowl.
2. Gradually add oil while stirring.
3. Add vinegar.
Yield approx. 15