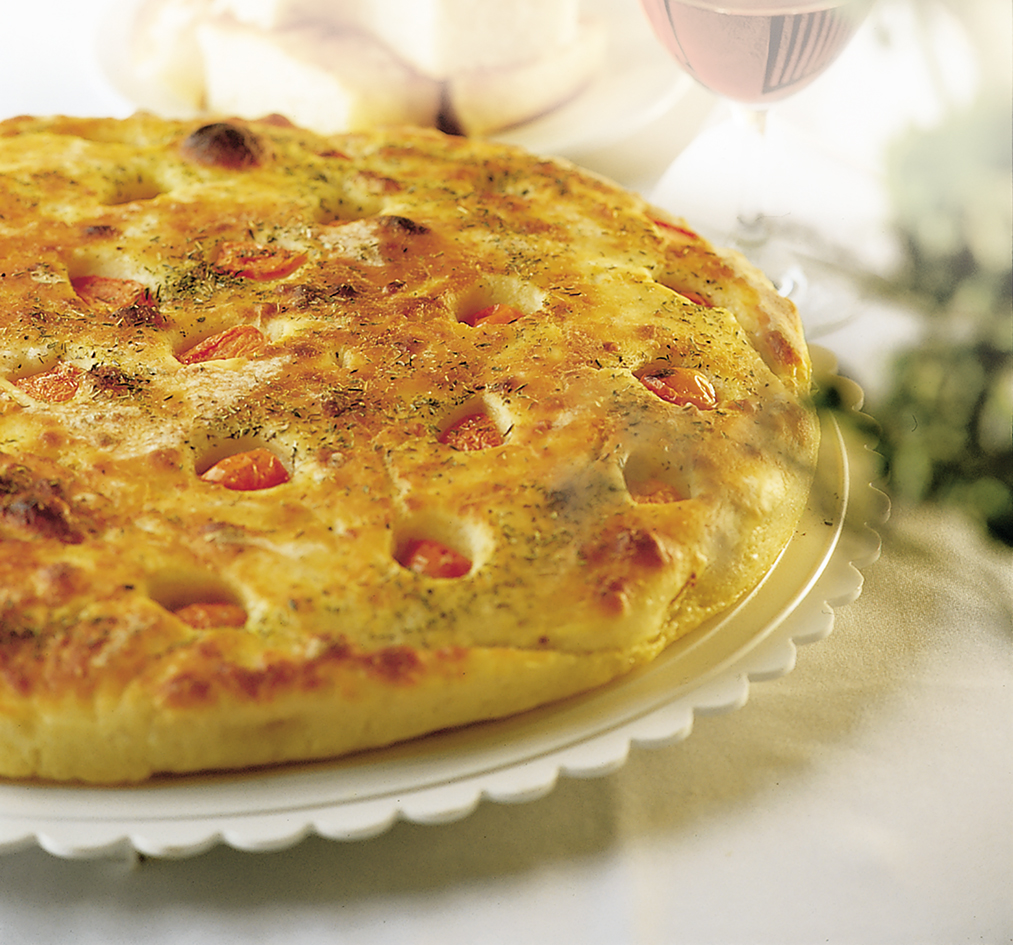 Focaccia Barese
Courtesy of Tre Visi
INGREDIENTS
3 cups flour
1 boiled potato, riced or mashed
1 Tbsp salt
1/2 Tbsp sugar
5 tsp yeast
1 1/4 cups lukewarm water
1/2 cup olive oil
1 cup cherry (cut in half) or roma (cut into quarters) tomatoes
1 Tbsp oregano
1/2 Tbsp salt
METHOD
1. Place flour in large bowl. Add potato, salt, sugar.
2. Dissolve yeast in water and add to flour.
3. Mix batter and knead vigorously until smooth and very sticky to touch. Cover and let rise until volume doubles.
4. Grease 14 inch, deep dish with half the oil.
5. Place batter spreading gently to outer edges.
6. Arrange cut tomatoes on top of batter. Sprinkle with salt and oregano. Drizzle remaining oil.
7. Bake 30-40 mins at 400°F til golden. Serve warm or cold.
Yield 4 servings