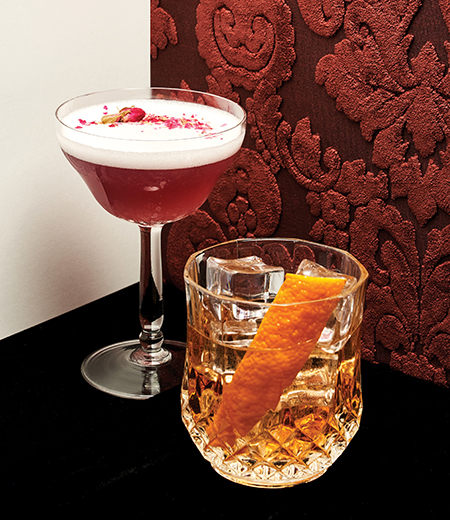 Patent 5 Distillery  – Callan Anderson
Gin Old Fashioned
Gin and orange zest offer an intensely aromatic twist on a classic Whiskey old fashioned.
INGREDIENTS
2 oz Patent 5 Elettaria spiced gin
2 dashes Angostura bitters
1/4 oz simple syrup
1 orange for orange zest garnish
METHOD
1. Fill glass with ice.
2. Stir ingredients together and pour into the glass.
3. Peel a section of orange about 1/2 inch wide, without the bitter white pith.
4. To garnish, holding the peel between your hands, facing the outer side of the peel away from yourself toward the glass, squeeze orange zest over the cocktail.
Yield one cocktail