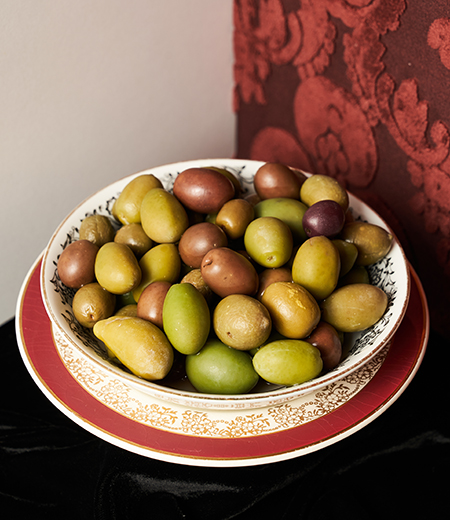 Patent 5 Distillery – Callan Anderson
Gin Olives
A short soak in a little gin imbues these olives with botanicals, taking them to the next level.
INGREDIENTS
1 jar mixed Italian olives
1/2 oz your favourite gin
METHOD
1. Using a ratio of approximately 1 cup of olives in their brine to 1/2 oz gin, mix the olives and their brine with the gin.
2. Let marinate for 24 hours.
Yield 2-4 servings