Ciao! magazine's annual awards for producer, retailer and
restaurant celebrate the creative use of regional ingredients.

Producer of the Year 2013
Neva Hydroponic Farms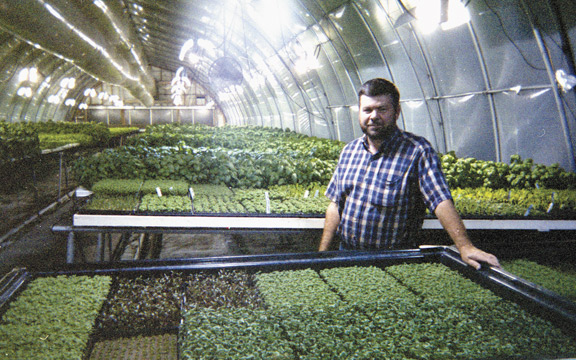 Neva Hydroponic Farms began in 2006 when Pat (pictured) and Cammie Wohlgemuth erected two adjacent greenhouses, totalling 12,000 sq. ft., and began growing non GMO herbs, lettuce and micro greens sans soil.
After years balancing part time employment with a weather dependant, short season strawberry business, the pair made the switch to hydroponic growing. Many sensors monitor nutrient, humidity and light levels, continuously adjusting to maintain optimal growing conditions year-round. To preserve a chemical-free environment while controlling pests the Wohlgemuth's release beneficials, insects that feed on specific parasites.
Pat estimates production has tripled within six years, the family-run farm now has one full-time and four part-time employees.
Greens are harvested twice a week and delivered the next day. Access to trays of still-growing pea shoots during the dead of winter has been a welcome and lively development for local dining. Winnipeg chefs praise Neva's freshness and consistent quality. Plants cultivated indoors don't endure environmental stress and therefore grow more uniformly.
For its commitment to chemical-free,  environmentally harmonious growing and contribution to local eating Neva Hydroponic Farms has earned The Good Food Manitoba 2013 Producer of the Year Award from Ciao! magazine.
Neva supplies basil and lettuce to large grocers, gourmet food stores  La Grotta Mediteranean Market, DeLuca's and seasonal markets including Crampton's and St-Leon Gardens. At more than 20 stellar restaurants, including fusion grill, Wasabi Sabi and Terrace in the Park, you'll find dishes crowned with Neva's delicate micro greens.
This dual customer base of restaurant and retail allows Neva Hydroponic Farms to maintain relative balance as each segment of the food industry fluctuates. Stability pleases Pat, he can anticipate a future of herbaceous growth, "I like working with plants, I like working with food."—EB
Retailer of the Year 2013
Organic Planet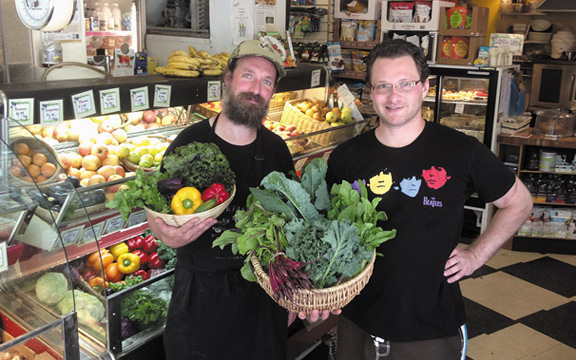 A wee yet mighty organic grocery and deli, Organic Planet Worker Co-op (OPWC), was founded in 2003 when a group of five like-minded citizens banded together. Today, original members, Stephen Kirk and Emily Stevens, operate OPWC with three other members and two workers.
While many choose organic for taste or health benefits, Kirk nourishes local organic culture for a less obvious reason, "I think that conventional agriculture is killing the soil. We need to preserve our soil now for future generations."
The tiny shop is charming, tidy and very full. Almost every available space is used to display a prolific stock of fresh and packaged organic foods.  Here you'll find goods from more than 30 local producers, from organic dairy products to beautiful beeswax candles.
Nestled in the back corner a creative deli counter churns out fresh squeezed juice, vegan fare and gluten-free sweets. The food prepared is a point of pride for Kirk, who believes the commercial kitchen uses more organic and local ingredients are than any other in this city.
OPWC has long been an early adopter, this can be credited to its values and size. In Winnipeg, the store pioneered compostable packaging in its deli and began cooking with and selling Jordan Seed Farms' non GMO cold-pressed canola oil years before the city's top chefs fawned over it.
Driven by both values and profit, OPWC operates a business model with multiple bottom lines. For example, it pays to compost green waste even though the service cuts into profits.
Steadfast dedication to Manitoba producers, respect for all living things and our environment and a history of progressive actions has earned Organic Planet Worker Co-op the 2013 Good Food Manitoba Award of Retailer of the Year from Ciao! magazine.—EB
Restaurant of the Year 2013
Pizzeria Gusto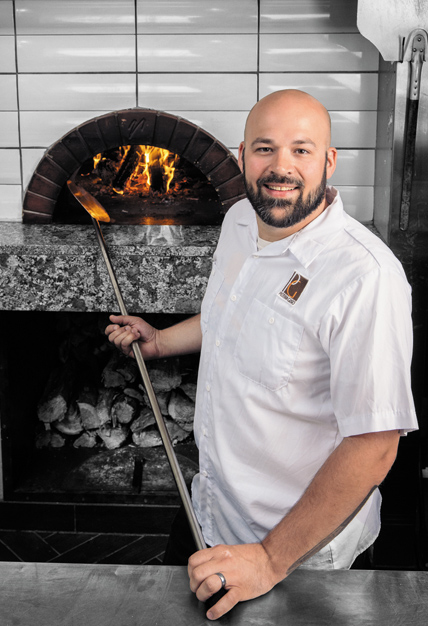 Click here to go to the Ciao! inthekitchen feature about Pizzeria Gusto called cooking with gusto.