Ciao! magazine's annual awards for producer, retailer and
restaurant celebrate the creative use of regional ingredients.
Producer of the Year 2014
Cornell Creme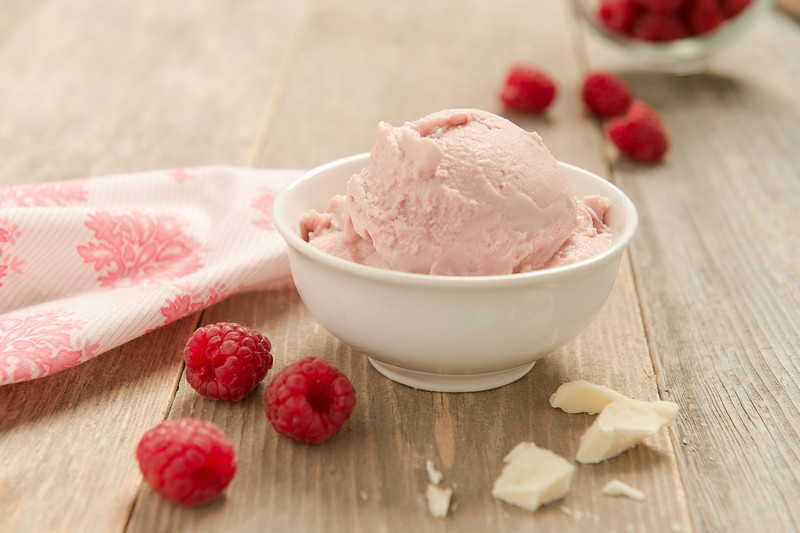 Sometimes, a simple decision can lead to a major change. For William and Lisa Dyck, owners of Cornell Dairy, an expansive 1,000 acre farm located between Beausejour and Anola, the purchase of an ice cream maker entirely rearranged their life. Just one year into ice cream production, Cornell Creme products can be found in over 14 retailers across the province and on the menus of various top-tier restaurants, such as Pineridge Hollow and Market Burger.
Things took off when they invited their friend Chef Darryl Crumb, best known as Winnipeg's representative in the first season of Top Chef Canada, to sample some of their scratch-made ice cream. Crumb, then executive chef at Billabong Gastropub, quickly put it on the menu. Fortuitously, old legislations that prohibited dairy farmers from processing their own products had recently changed, allowing Cornell Dairy to become the first producer/processor in the province.
The ascent has been quick, which Lisa Dyck attributes to both savvy Winnipeg consumers and a need in the market for premium, all natural ice cream. Cornell Creme uses only the highest-quality Manitoba milk and cream, with a commitment to partnering with other local producers for various flavours. Manitoba berries are sourced for Strawberries and Cream, while Other Brother Roasters, based out of Winkler, is featured in Coffee Maple.
"I want to make a product that Manitoba deserves to eat," Lisa says, of her high quality standards and refusal to scrimp. This integrity, apparent already, is what has earned Cornell Dairy, this stunning start-up, the Good Food Manitoba 2014 Producer of the Year Award from Ciao! magazine.
---
Retailer of the Year 2014
Miller's Super Valu Meats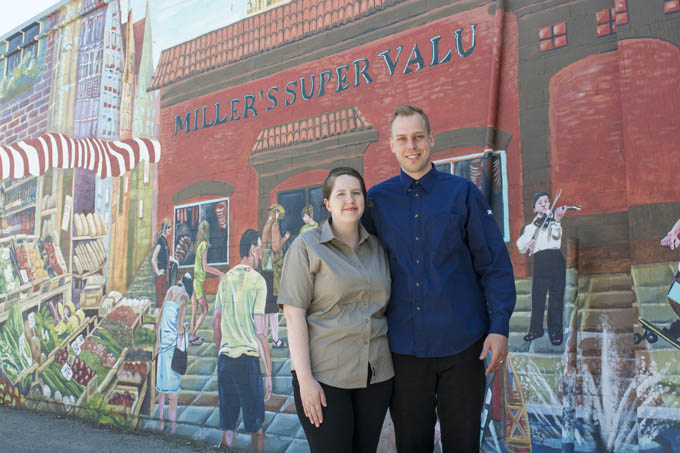 There was a time, before big box stores, when small meat markets were commonplace. Unfortunately, many of these mom and pop joints have been unable to compete with their corporate superstore equivalents, which makes the success story of Miller's Super Valu Meats, formerly Miller's Meats, all the more impressive. Opened in 1971, the butcher shop spearheaded by Ken and Cathy Miller is best known for scratch-made smoked meat and deli products. Today, Miller's is now a third generation family buisiness. Siblings Chelsey and Shawn Miller own two locations, on St. Mary's and Pembina, and have franchised out a third.
"We've made a name for ourselves in maintaining the quality of the meat, and we don't use any added preservatives," says Chelsey Miller.
They stay competitive by offering quality cuts, sticking to their own product, and offering personalized touches that Winnipeg consumers appreciate. Responding to the needs of the current market, many of the deli counter options are gluten-free, with a gluten-free slicer kept on hand, for a fraction of the cost at bigger box stores. A full-service butcher and cutters trained on every possible protein ensure superior quality standards—this, and an understanding of how to best serve Manitoba clientele, make Miller's Super Valu Meats deserving of the Good Food Manitoba 2014 Retailer of the Year Award from Ciao! magazine.
Cuts are procured from local producers including Heritage Lane Farms for chicken, All Natural Meats for lamb, elk, and bison, and True North Food. Availability of a wide range of proteins gives this business an edge. The reality is, according to Chelsey Miller, "by supporting local businesses people gain quality and selection in their food choices."
---
Restaurant of the Year 2014
Fude Inspired Cuisine and Wine Bar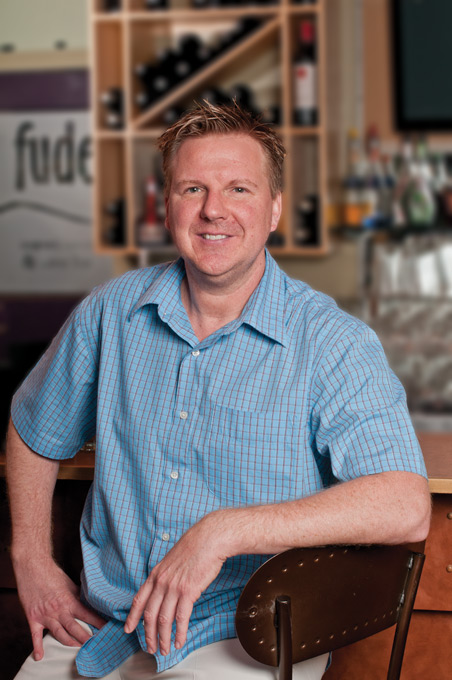 Click here to go to the Ciao! inthekitchen feature about Fude