Top takeout options for dining in the summer sun
by Jared Clinton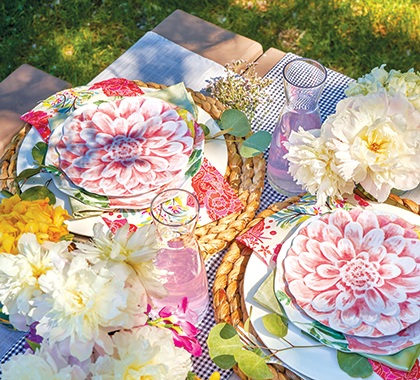 Gourmands have been forced to alter some behaviours and adopt a grab-and-go mentality with dining room capacities limited. When your choice dining destination is maxed, get your picnic game on with these takeout triumphs from some of our favourite eateries. Set a table with linen and flowers and the park suddenly transforms into fine-dining elegance.
The crisp crunch of fresh greens harmonizes with a summer setting, but salads can go beyond the basic bowl of roughage and encapsulate the variety and multiculturalism existing in Winnipeg's food scene. An impeccably made classic and protein-based option bring familiarity to our menu, while cultural standouts featuring beets and papaya demonstrate how even supposedly simple ingredients can be turned into the stars of a dish.
Cafe Carlo – Poached Salmon Salad
Shawarma Khan – Beet and Apple Salad
Bangkok Thai – Som Tumm
Hy's Steakhouse – Caesar Salad
---
Though at times associated with the entirety of its offerings, charcuterie refers only to the smoked and cured meats at the centre of these spreads. Among the trendiest additions to any menu, foodies fawn over the assortment available on each unique board. An array of cheeses, breads, dips and spreads invites sampling, begs eaters to explore flavours and turns artisinal ingredients into a shareable plate easily assembled on your own board at any picnic table.
Peasant Cookery – Charcuterie
InFerno's – Trio Des Pâtés 
Saddlery on Market – Charcuterie
---
This 21st-century food trend has gone beyond craze to become a grab-and-go staple. Often bright and beautiful, this serving style's roots lie in Hawaiian and Brazilian cultures, but it rose to ubiquity by way of breakfast and smoothies. Now, bowls sporting bold flavours, veggies and fruits are a gourmand go-to for any meal.
Chosabi – Poke Bowl
Fortify – Curry Bowl
Poke Mono – Tropical Mango Bowl
---
A longstanding staple of the diner and fast-food experience, our current era of elevated dining has inspired new takes on classic fried chicken. Most recently, the temperature has been turned up–in some instances, way up–as the hot chicken trend establishes its foothold. But be it mild or spicy, this crispy, breaded and tender fare has been checking all the boxes (or should we say buckets?) for decades and isn't giving up its seat at the head of the picnic table anytime soon.
Brazen Hall – Fried Fricken Chicken
Tallest Poppy – Fried Chicken
Red Top Drive-Inn – Chicken Dinner
Magic Bird – Fried Chicken
---
One of the undisputed champions of the lunchtime grab-and-go game, few takeout options can top a well-made sandwich. It's for that reason there is no bigger flub than choosing a prewrapped sub. From longstanding and traditional Jewish-inspired delicatessens to new-school shops, Winnipeg has its share of two-handers demanding to be devoured. Eschew cutlery and forget about a plate. This is park-bench eating at its finest.
Oscar's Deli – Smoked Salmon Club
Viva – Banh Mi
King + Bannatyne – River City Brisket
---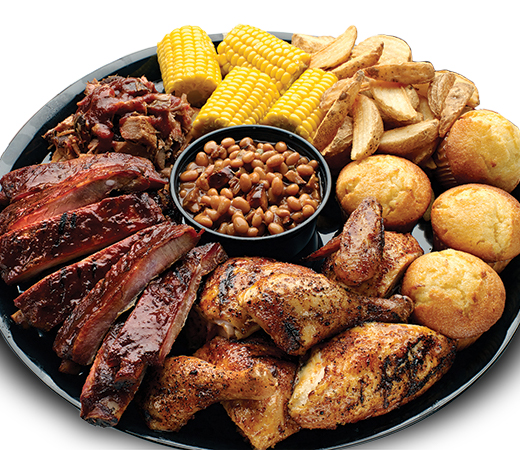 A longstanding culinary tradition in the United States, particularly in southern states, barbeque has taken on new meaning in recent years. Regional styles and a fair share of midwestern influence has changed the game. Barbeque has become a full-fledged culinary movement, and Winnipeg has welcomed the transformation with opens arms. Forget the backyard. This is flame-cooking craftsmanship and the art of grilling at its finest.
Nuburger – Blueberry Yum Yum
Bindy's – Jerk Chicken
Famous Dave's – Legendary Feast