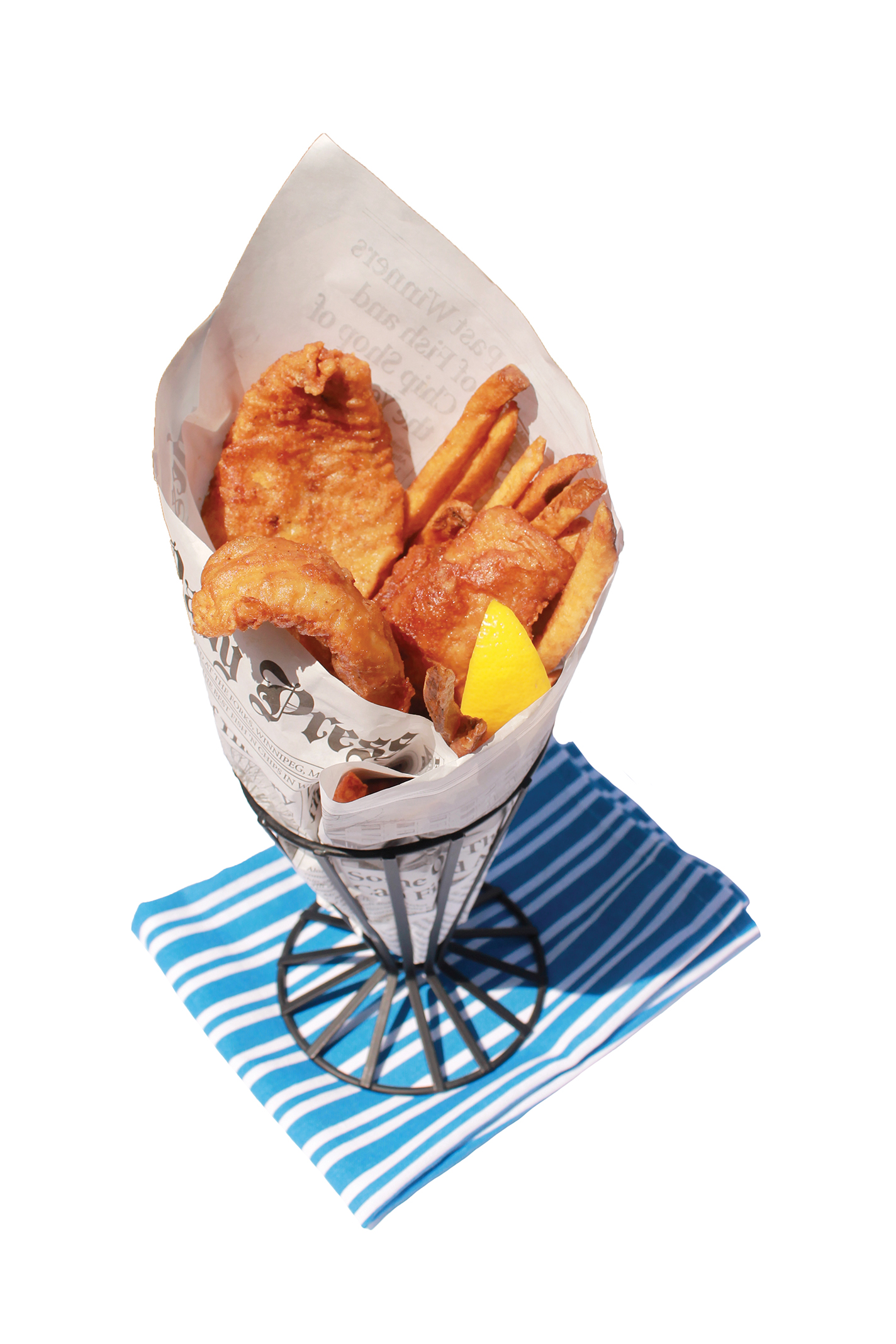 Fish 'n Chips
Courtesy of Chef Mary Vartsakis – Fergie's Fish 'n Chips
INGREDIENTS
2 pickerel fillets
1 cup corn starch
1 cup flour, plus 2 Tbsp
for dusting fillets
1 tsp baking powder
Dash of salt and pepper
3/4 cup low-alcohol beer
2 Tbsp canola oil, for frying
4 Tbsp Fergie's tartar sauce
1 slice of lemon
METHOD
1. Remove the centre bones of each fillet (zipper cut)
2. Lightly salt and pepper each fillet and dust in flour.
3. Mix corn starch, flour, baking powder and beer in a bowl to make a sticky batter the consistency of a thin milkshake.
4. Shake the flour off the fillets to avoid a thick batter, then dip fish in the batter and let the majority of the batter run off.
5. Slide the fillets slowly into canola oil, heated to 365°. Fry until golden brown, or 2-3 minutes per side.
6. Remove fish from pan and place on newspaper or paper napkins to absorb excess oil.
7. Serve with Fergie's tartar sauce and a slice of lemon.
Yield 1 serving