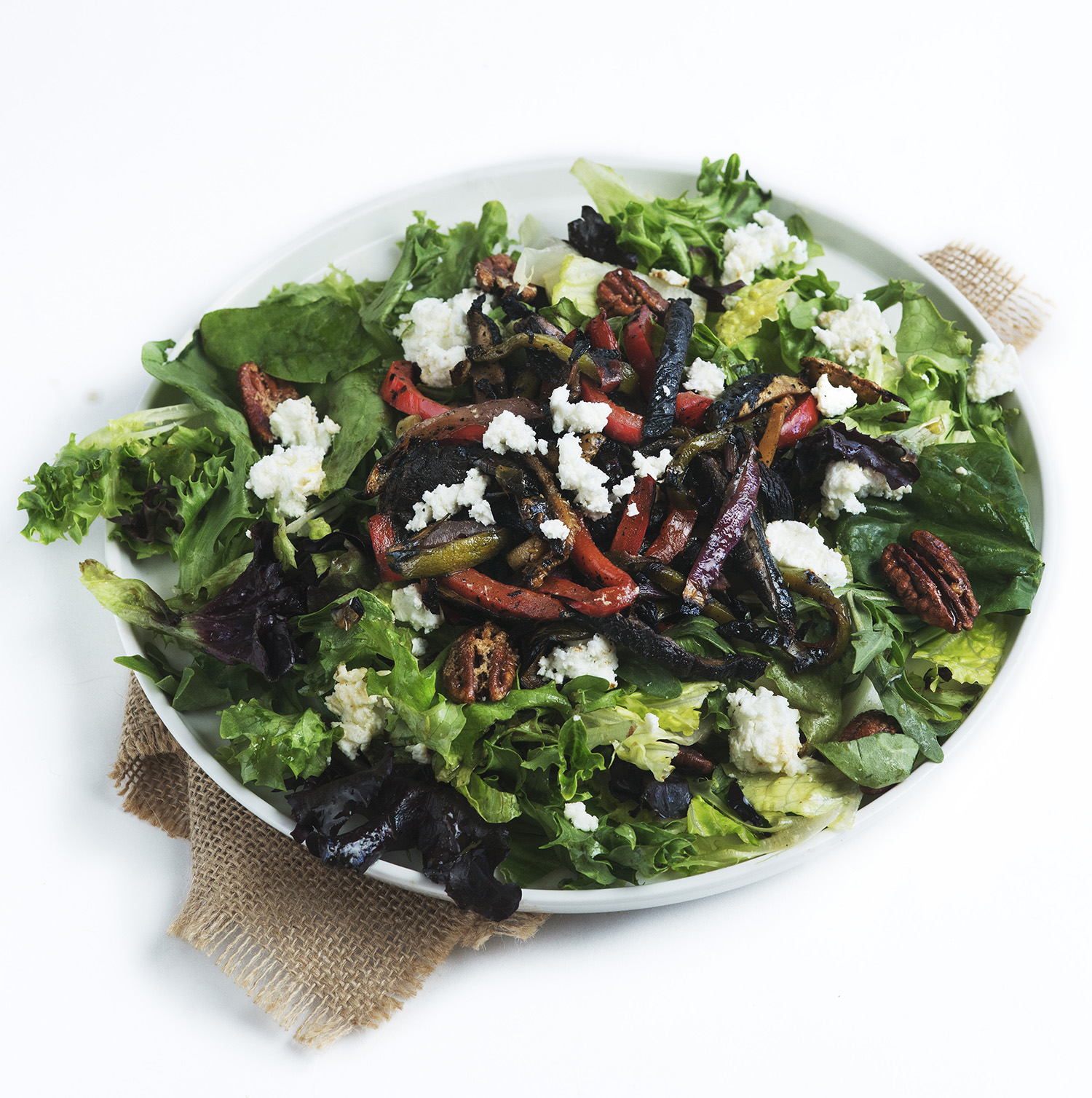 Grilled Vegetable Salad
Courtesy of Chef Grant Danyluk – Confusion Corner Drinks + Food
INGREDIENTS
Salad
1 bag mixed greens
balsamic dressing
grilled vegetables
1 cup goat cheese
2 cups candied pecans
Grilled vegetables
2 portobello mushrooms
2 red peppers
2 green peppers
2 zucchinis
1 red onion
Balsamic dressing
1 cup balsamic vinegar
1/2 cup honey
1/2 cup olive oil
1/2 cup canola oil
Candied pecans
6 cups pecans
1 egg white
1 Tbsp vanilla
1 cup brown sugar
METHOD
Grilled Vegetables
1. Cut vegetables into large pieces and grill until cooked.
2. Salt and pepper to taste.
3. Cool. Julienne and set aside.
Candied Pecans
1. Whisk all ingredients except pecans together in a bowl.
2. Add pecans to mixture and toss.
3. Bake on a parchment lined baking sheet at 325°F for ten minutes.
4. Cool.
Balsamic dressing
1. Combine vinegar and honey.
2. Slowly drizzle in oil while whisking.
Assembly
1. Mix greens with balsamic dressing, adding a little at a time to taste.
2. Top with goat cheese, grilled vegetables and candied pecans, divided evenly per serving.
Yield 6 servings