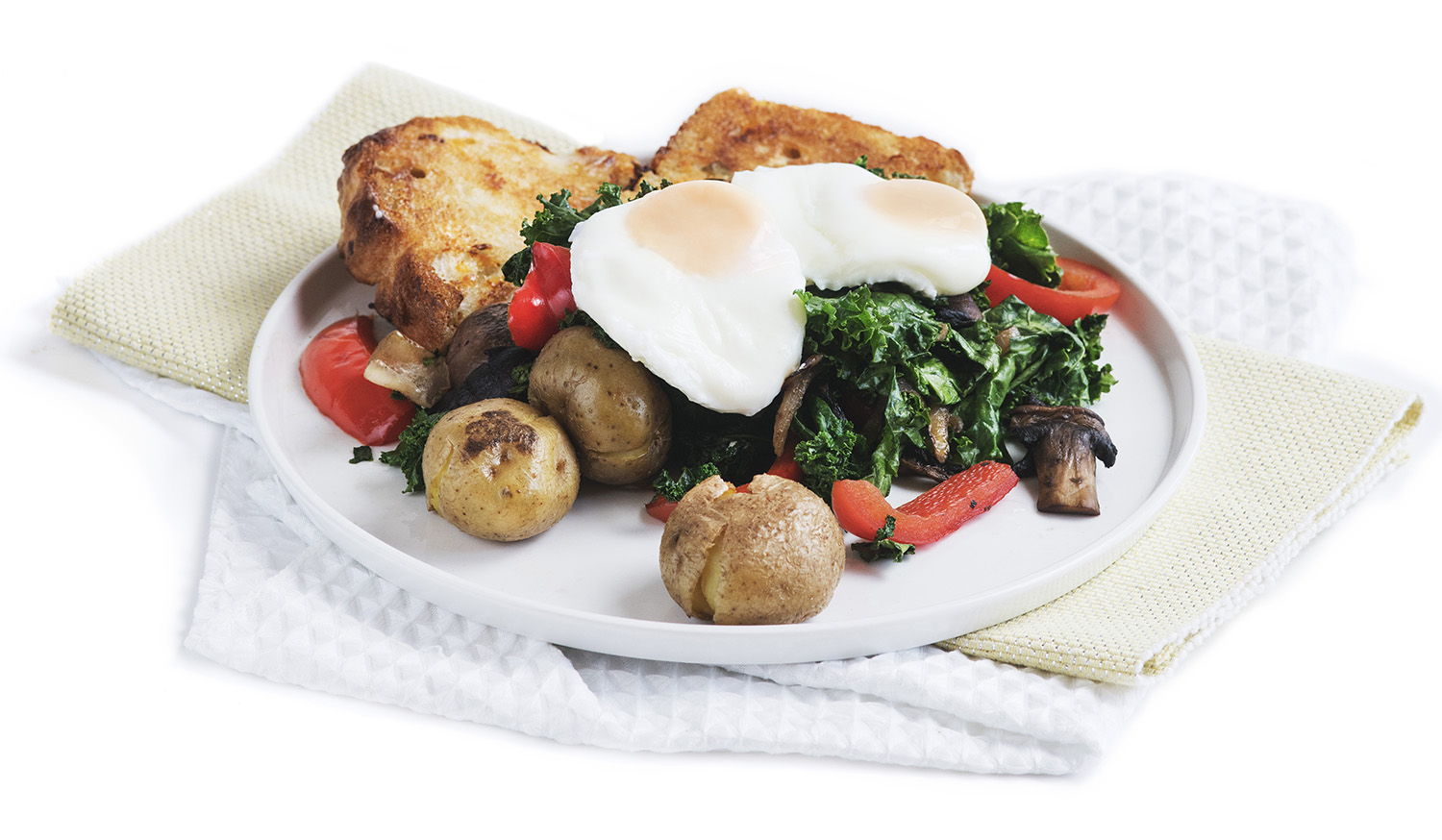 Kale Breakfast
Courtesy of Chef Talia Syrie – The Tallest Poppy
INGREDIENTS
A handful of small potatoes
A couple leaves of curly kale
3 mushrooms
1/4 of a red pepper
2 slices white onion
1 Tbsp canola oil
2 eggs
Salt and pepper to taste
Method
1. Over med-high heat, add potatoes to a pot of cold water and boil until done.
2. Remove them from heat, drain and cool.
3. Chop vegetables into bite sized pieces.
4. Over, med-high heat, fry potatoes, onions and mushrooms in oil.
5. Add red peppers and cook for a couple more minutes.
6. Add kale at the end and cook for a minute.
7. Serve with poached eggs and toast of choice.
Yield 1 serving