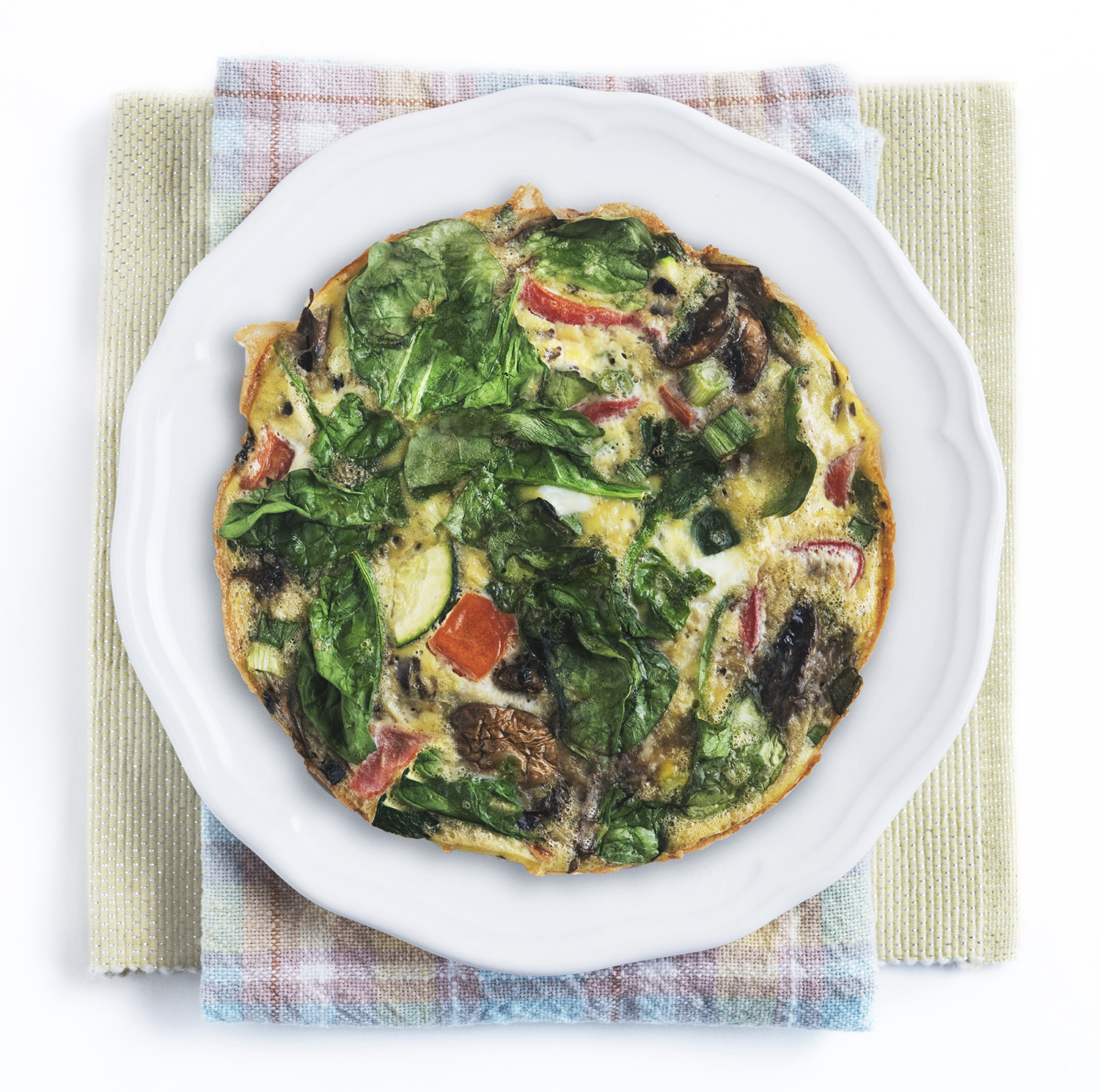 OPH Frittata Style Omelette
Courtesy of Mark Hogan – The Original Pancake House
INGREDIENTS
3 eggs
1 cup vegetables
mushrooms, sliced
roasted red peppers, sliced
tomatoes, diced
zucchini, sliced
1 Tbsp green onion, chopped
1 cup baby spinach, loosely packed
1 tsp clarified butter
METHOD
1. Preheat oven to 375°F
2.Put clarified butter in an 8" frying pan and heat on stovetop.
3. Crack eggs into a bowl and beat together vigorously with a fork. Add vegetables to the eggs and mix.
4. Ensure the frying pan is hot and add egg mixture.
5. Place the hot pan into the oven and allow to cook for approximately 12-14 minutes.
*Time will vary with amount of moisture in vegetables.
6. Ensure your frying pan handle is oven safe before using!
Experiment with your ingredients! Favourites at the Original Pancake House include Winkler Meats Old Fashioned Garlic Sausage, Bothwell Cheese, or Zinn Farms Chorizo.
Yield 1 serving