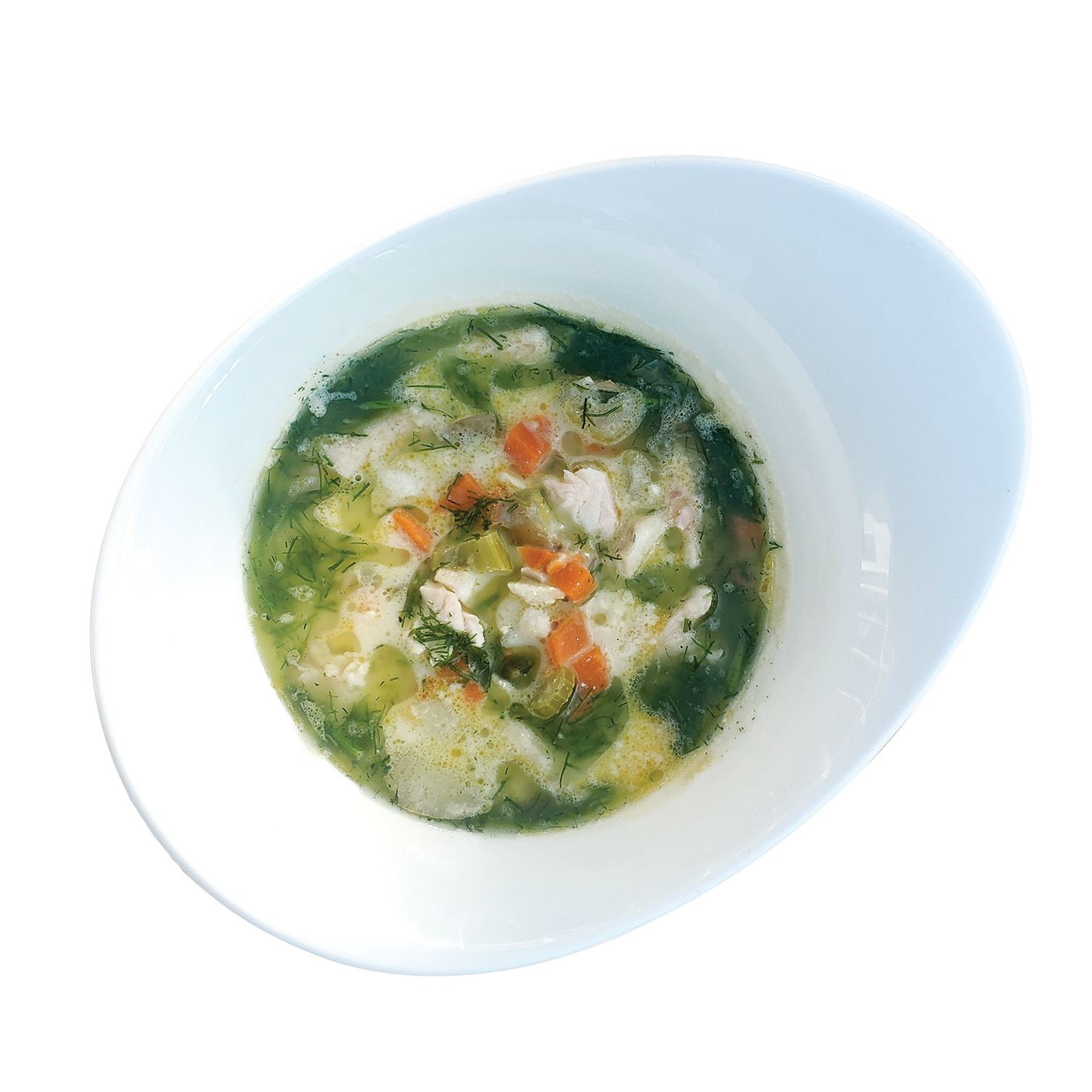 Pickerel Chowder
Courtesy of Chef Allyson Martin – Gull Harbour
INGREDIENTS
Chowder
1/2 cup butter
3 russet potatoes, finely diced
1 1/2 large carrots, finely diced
3 stalks celery, finely diced
5 Tbsp flour
3 sprigs of thyme
10 1/2 cups fish or chicken stock
2 lemons, juiced and zested
1/4 cup chopped dill
1 1/2 tsp Worcestershire sauce
5 dashes Tabasco sauce
2 cups pickerel, cut into medium sized pieces
1 cup heavy cream
salt and pepper to taste
Garnish
dill oil
sprigs of fresh herbs
smoked goldeye
METHOD
1. Sweat vegetables and thyme in butter for 7-8 minutes on medium to low heat.
2. Add flour, stir and continue cooking for 3-4 more minutes.
3. Add stock slowly while stirring. Simmer on low for 20-25 minutes until vegetables are tender.
4. Season with lemon juice and zest, dill, Worcestershire sauce and Tabasco sauce.
5. Add pickerel and cream.
6. Simmer for 5 minutes and remove from heat to avoid overcooking.
7. Add salt and pepper.
8. Serve in bowls and add choice of herb or smoked fish as garnish.
Yield 8 servings