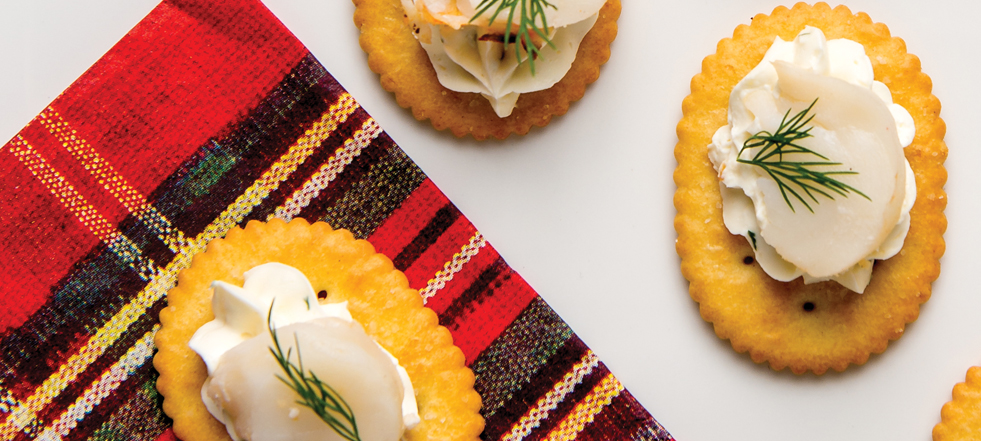 Chef Bill Georgakopoulos
Rae & Jerry's

Tender lobster pairs naturally with dill and lemon.

Ingredients
10 oz lobster tail, whole
1 1/2 cup cream cheese, whipped
4 sprigs fresh dill
1 Tbsp lemon juice
1/2 tsp crushed garlic
pinch of salt
1 dozen cocktail crackers
Method
1. Broil lobster meat, uncovered, for 10-15 min in a 325˚F oven. Cool and slice into 12 equal medallion sized portions.
2. Finely chop 3 sprigs of dill.
3. Whip cream cheese with chopped dill, lemon juice, garlic, and salt until smooth.
4. Pipe cream cheese mixture onto your favourite cocktail crackers.
5. Top each cracker with a lobster medallion and garnish with remaining dill.
Yield 1 dozen canapés