---
Ciao! magazine's annual award restaurant celebrate the creative promotion and use of local ingredients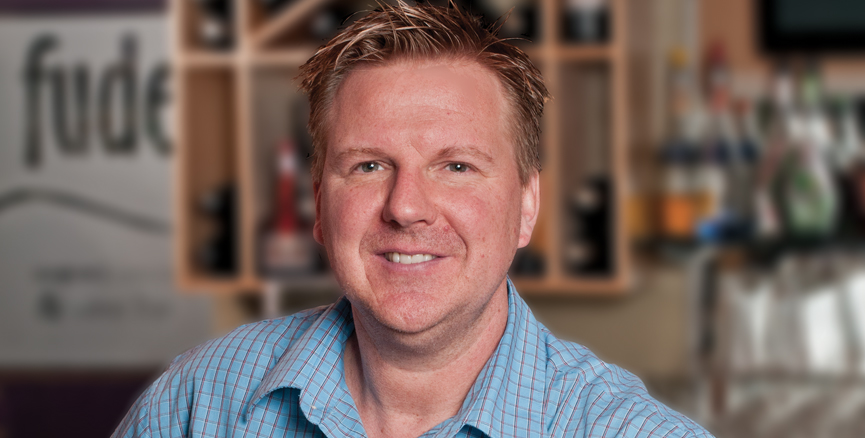 By Dunja Kovacevic
Twelve years ago, Chris Fougere left behind the security of corporate chain restaurants to set up shop in a second floor walk-up in Osborne Village, long before it was to be named Canada's Best Neighbourhood. He slapped his guiding principle right on the door: Fude, Inspired Cuisine & Wine Bar. In doing so, he rolled the dice. Beginning with the "backbone of Manitoba," Fude showcased humble prairie produce and proteins in highly unusual applications that risked confounding conservative diners. It was a rough start. He recalls, "our first week, people were routinely walking up the stairs, looking at the menu, and then walking out."
By plumbing the depths of our then overlooked prairie landscape, Fude was among the first to favour locally sourced ingredients. This, at a time before prairie regional cuisine emerged as the city's strongest dining category. Despite the rocky start, Fude continues to pioneer inventive, region-rich, and seasonal fare, boasting the infamous "love at first bite" guarantee — simply, if you don't love your plate, it's free. This long-standing warranty comes from a man who believes in his product, and in forging long-lasting relationships with prairie producers.
Fude turns to the farthest reaching Manitoban corners and creeks to source products of the highest quality. Pickerel, as featured in fish tacos with mango salsa, comes from Bearcat Fisheries in Gimli. Berkshire pork is pulled from All Natural Meats in Carman, and the Manitoba wild rice that shares its plate is derived from the shores of Lake Athapapuskow, courtesy of Naosap Harvest. In celebration of this, Ciao! Magazine has awarded Fude Good Food Manitoba Restaurant of the Year. This annual honour from Ciao! Magazine recognizes a local restaurant, and the people behind it, for sourcing ingredients from the province and cooking innovatively with them.
For more than a decade, this restaurant has self-imposed a creative challenge of cooking ever-changing prairie plates. When outlining food philosophy, Chris Fougere becomes animated.
____________________________________________

"Greenland Gardens tomatoes don't just look red, they taste red."
– Chris Fougere
____________________________________________
He explains buying local makes more sense when you're looking for the best flavours: "Greenland Gardens tomatoes don't just look red, they taste red." There are many ways in which Fude adjusts its menu to match product availability, trading out menu items like bruschetta for the months of the year in which tomatoes can not be sourced locally. When tomatoes aren't in season at Greenland Gardens, they're pulled from the menu. When limited quantities of game meat, like elk, aren't aged quite long enough, the restaurant will wait before working it into a feature. This commitment to seasonality is no easy task in an industry challenged to satisfy the immediate desires of consumers, these small inconveniences are a necessary trade-off in quality assurance. Patience, it turns out, is integral to maintaining relationships with smaller-scale local outfits, but Fougere recognizes that people have lived, hunted, and eaten, on this land for a thousand years before the invention of transcontinental transportation and refrigeration techniques.
The Manitoba connection, although it appears in every dish, isn't always immediately evident. Subtle touches, such as the addition of beet nectar to Middle-Eastern influenced hummus, are threaded throughout the small menu. Fougere and his team maintain that Canadian cuisine is inherently fusion food. A long colonial history, punctuated by waves of immigration, have contributed foreign ingredients and cooking techniques now commonly accepted into mainstream culinary practices.
"We're trying to surprise people," Fougere explains, "and motivate them to try familiar ingredients in a new way. I regularly hear people rave about the very same vegetables they grew up hating." Fude crosses flavour profiles from various cultures with the addition of an unconventional Manitoban element. The result manages to evoke something familiar. Classic European-style pork tenderloin is served with a middle eastern chutney, made from ubiquitous Manitoba grown rhubarb. Served with Manitoba wild rice and presented with edible flowers, the dish is comforting, elegant and reminiscent of Sunday sit-down dinners at the family table, all at once.
Inspiration is always close at hand in the trendy and multi-faceted Osborne Village neighbourhood. Surrounded by Japanese, Australian, Mexican and Thai restaurants at every turn, Fude is at the epicentre of locally-sourced, globally-influenced cuisine. Though some of the complications associated with city planning in the downtown core, Fougere has never seriously considered relocating  deep into the suburbs of Winnipeg. The responsibility he feels towards fostering local community, and a vibrant downtown, are part and parcel of locavore ethos. Fougere believes in the power of unwavering conviction, of sticking your flag in the ground, and of saying "I pick this area, in this spot, with this food." We're happy to pull up a chair, plant ourselves at the table, in their capable hands, waving our flag alongside theirs.


Click below to view recipes from Fude