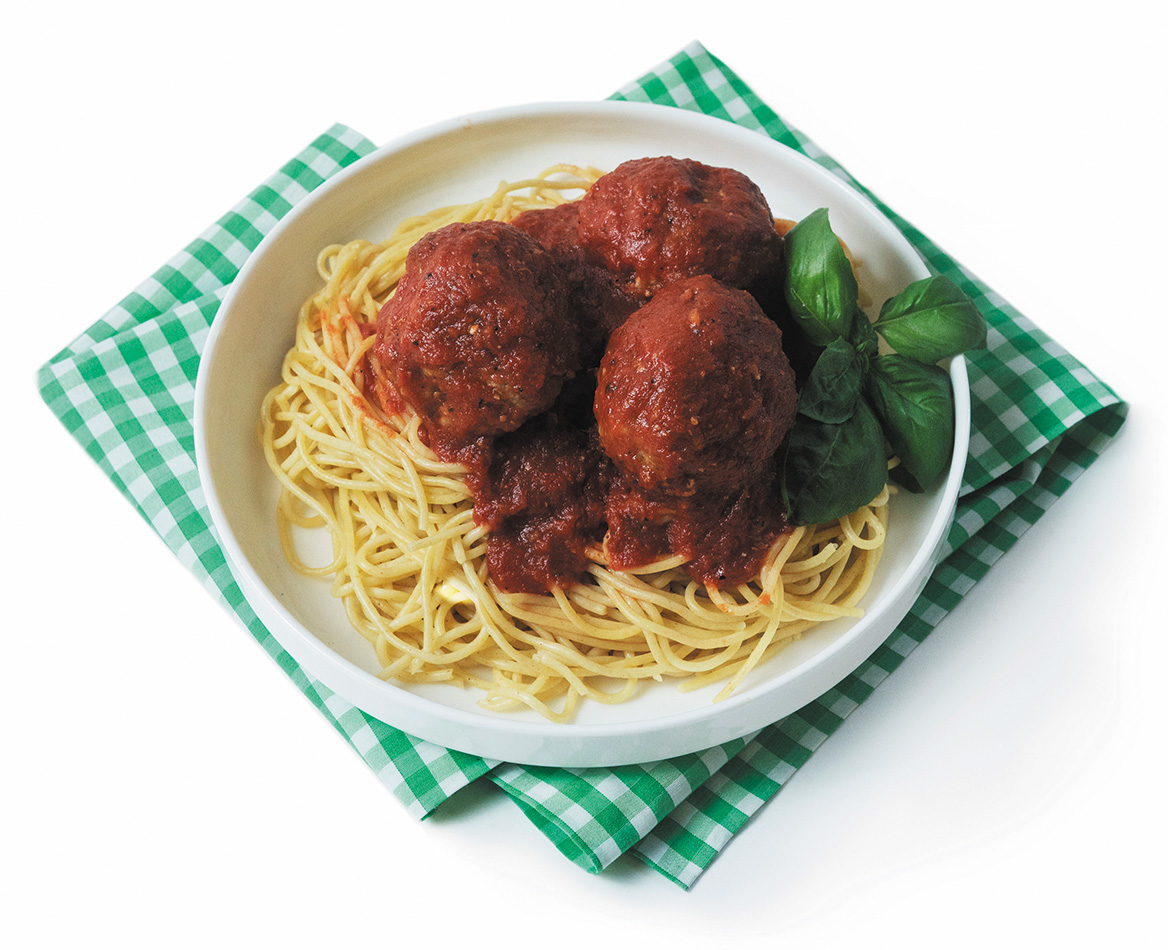 Momma's Meatballs
Courtesy of Larry Tessier – Pasquale's
INGREDIENTS
1 cup ground veal
1 cup ground beef
1 cup ground pork
1/2 white onion, puréed
1/2 cup grated Parmesan cheese
3 eggs
1 Tbsp salt
1 1/2 tsp black pepper
1 Tbsp puréed garlic
3 Tbsp chopped parsley
2 Tbsp bread crumbs
METHOD
1. Preheat oven to 350°F
2. Mix all ingredients into a large bowl until thoroughly combined.
3. Use an ice cream scoop or spoon to scoop out mixture and roll into balls.
4. Place in baking pan and add a cup of water to the bottom of the pan.
5. Bake for 20 minutes.
Yield 15 – 20 meatballs