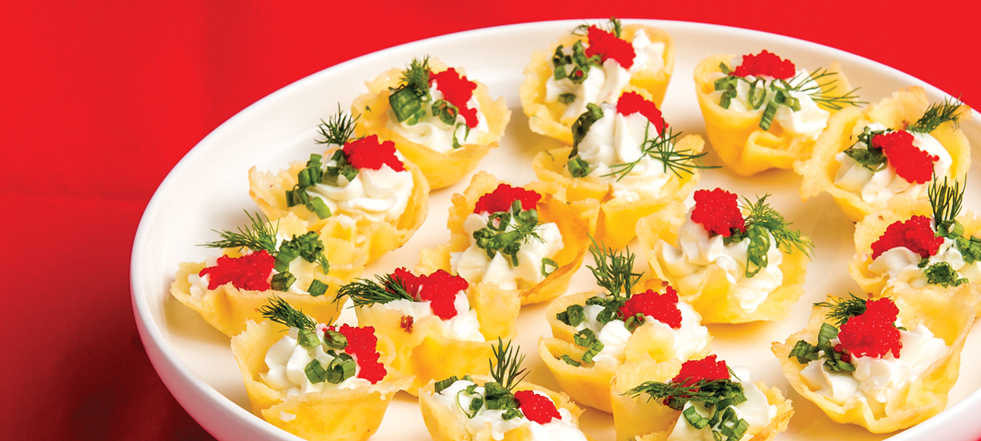 Chef Bill Georgakopoulos
Rae & Jerry's
Strong parm contrasts with smooth chèvre and pops of caviar for bold flavoured elegance.
INGREDIENTS
1 cup shredded parmesan or asiago cheese
1 1/2 cups goat cheese, softened
3 sprigs fresh dill, separated
1 bunch green onions, finely chopped
2 Tbsp salmon roe caviar
method
1. Arrange shredded cheese in 3 inch diameter portions on a parchment paper lined baking sheet.
2. Bake in a 325˚F oven for 5-7 min, until cheese is melted.
3. Peel melted cheese from parchment paper and arrange in mini muffin tins to form cups. Let cool until set.
4. Once cool, remove cups from muffin tin. Pipe softened goat cheese into cups until 3/4 full.
5. Top with caviar, chopped green onion, and fresh dill.
Yield 1 dozen cups