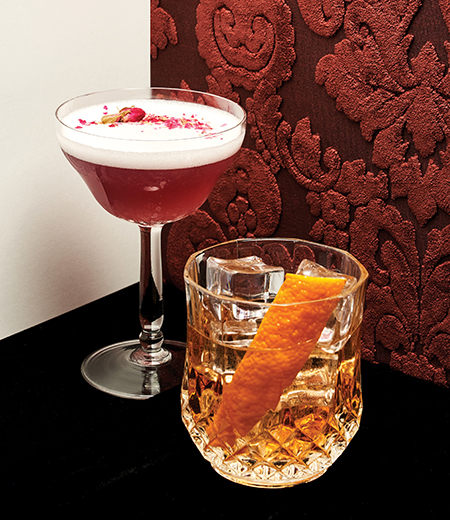 Patent 5 Distillery – Callan Anderson
Perfect Lady
A shelf stable Canadian made vegan foamer replaces the traditional use of egg white in this frothy mixture. Rosebuds can be purchased at many Asian specialty food stores and elevate this pretty drink to sophisticated status.
INGREDIENTS
1 1/2 oz Patent 5
purple blossom gin
1/2 oz peach liqueur
1/2 oz lemon juice
1/2 oz simple syrup
1 dash rosewater
1 dash Ms. Betters bitters vegan foamer
Rosebuds for garnish
METHOD
1. Fill cocktail shaker with ice.
2. Combine all ingredients into the cocktail shaker and shake vigorously for 15 seconds.
3. Strain and pour into pretty glass.
4. Garnish with rosebuds.
Yield one cocktail