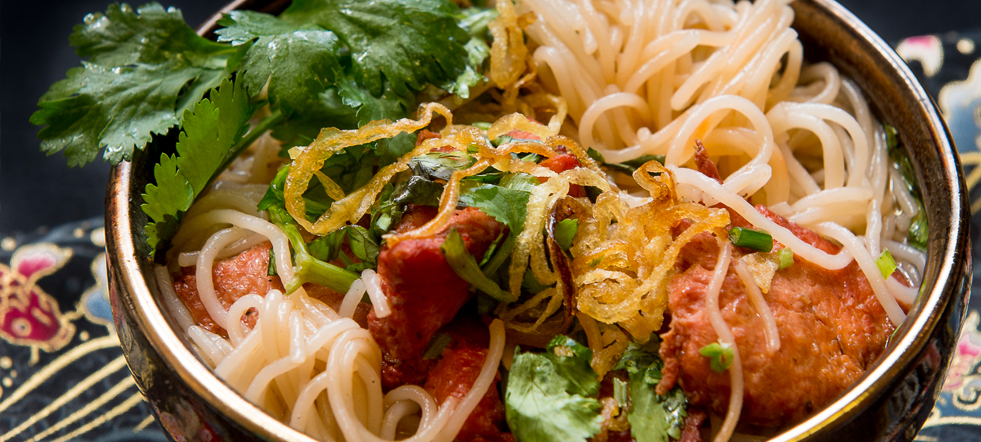 Chef Diana Leung
Mama's Noodle House

Tender pork adds smoky flavour.
Mama's Noodle House Chicken Broth
INGREDIENTS
1 whole chicken or 4 lbs. chicken bones
5 litres water
5 slices ginger (approx. 7 cm long)
2 whole yellow onions
4 Tbsp salt
4 Tbsp rock sugar
Pho Special with Barbeque Pork
INGREDIENTS
2 cups vermicelli noodles
2 cups chicken broth
1/2 cup chicken breast, shredded
green onions, chopped
fried onions
cilantro
barbeque pork (see recipe p. 26)
METHOD
1. Place noodles in a heatproof bowl. Pour boiling water over noodles and let stand for approx. 6 min. Drain and submerge in cold water.
2. Over medium heat, bring broth to simmer.
3. Place noodles and chicken in a bowl and top with hot broth. Garnish with green onions, fried onions, cilantro, and pork.
Yield 4-6 servings