Manitoba Regional Cuisine uses indigenous and locally grown ingredients while incorporating the influences of more than forty cultures that call this province home; in short, food that reflects the land and its people. Our Cultural diversity is exemplified in a multitude of ethnic cuisines expertly prepared for local fans and has charted the epicurean landscape of Winnipeg. Read the stories of five amazing restaurants that have transformed dining in this city and challenged the limits of regional cuisine.
---
By Dunja Kovacevic
---
Fusion Grill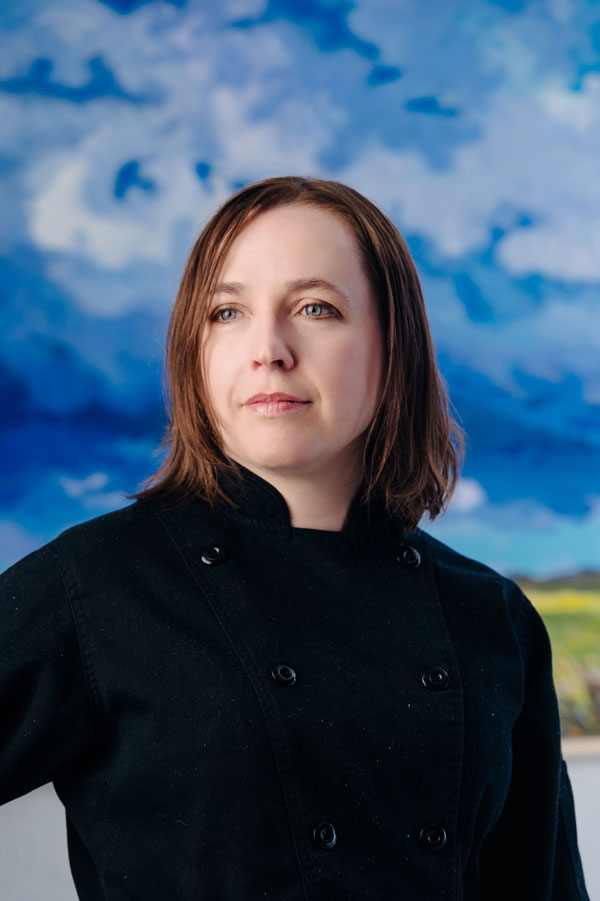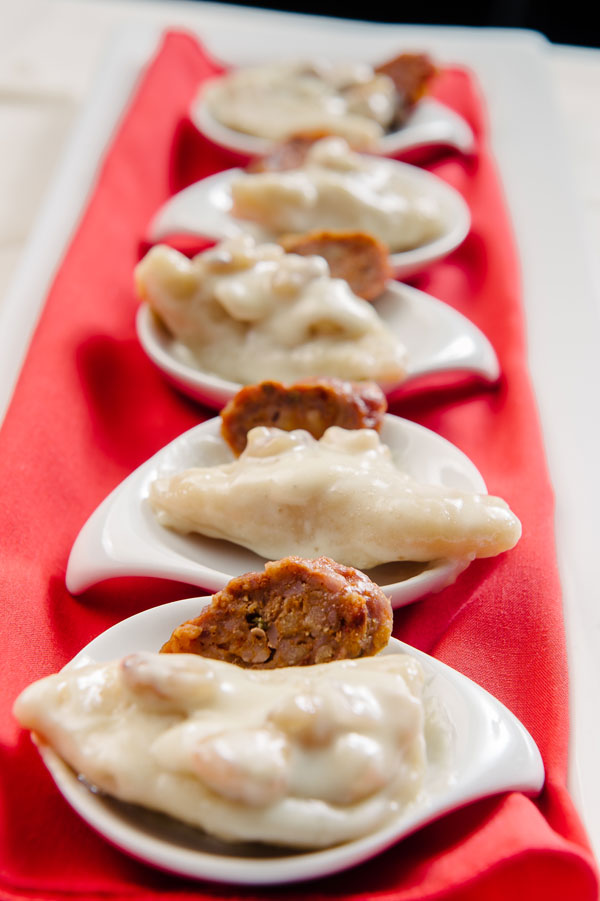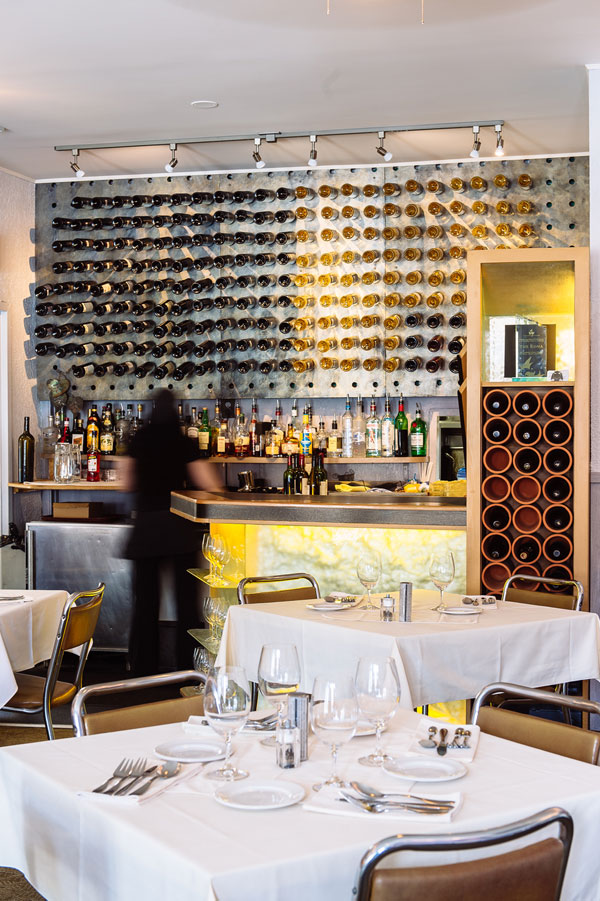 Chef Lorna Murdoch champions Manitoba's rich pioneer past at Fusion Grill, which is credited for creating Manitoba regional cuisine and continues to define this culinary category.
It was 1996, a decade before the 100 mile diet was written and the word locavore entered the lexicon, when Scot McTaggart opened Fusion Grill and introduced us to the idea of gourmet regional cuisine. Doing so forced Winnipeggers to take note of the abundance of game and greens growing right in the backyard.
These days, Manitoba's regional cuisine category is growing increasingly strong and local fare, like bison and beets, have found their way onto the menus of nearly every new restaurant venture. More than just a smart business move, Fusion Grill is unabashedly socially responsible: working with local growers and producers at a time when such business is crucial to its survival. Chef Lorna Murdoch imagines smart, creative interpretations representative of our pioneering past, and has always led the market in discovering and procuring Manitoba sourced ingredients. White truffle perogies with duck sausage in a silky walnut cream sauce is a signature dish that exemplifies her limitless prowess. Fusion Grill is not simply from the prairies, it's truly of the prairies in charm and ethos: the comfortable interior of the tiny Academy location is set aptly against a backdrop of golden wheat fields and open prairie sky.

---
Amici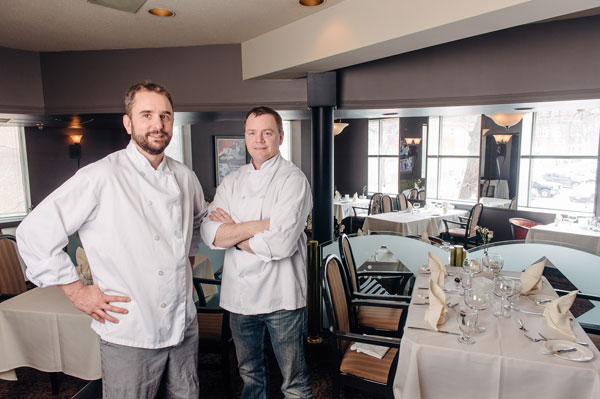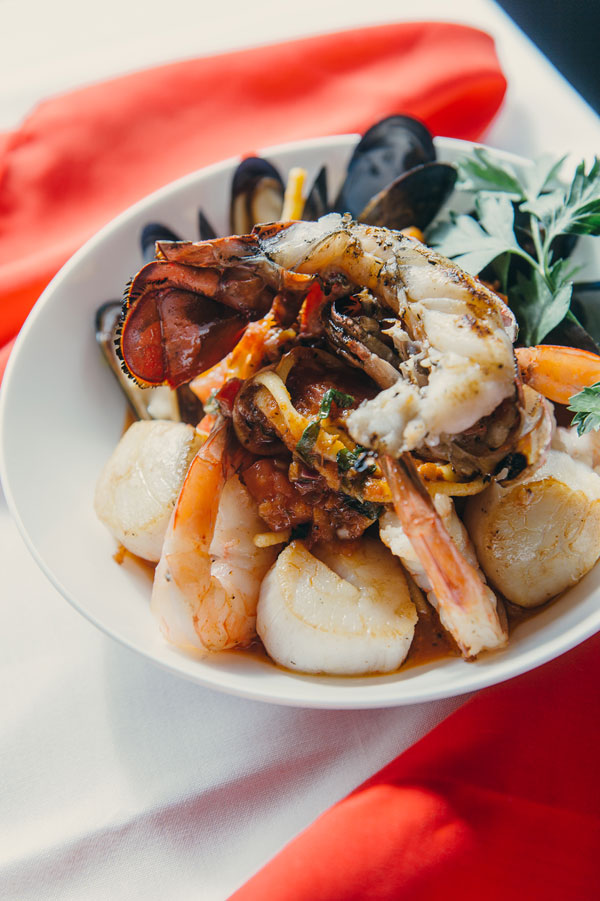 Nearly 30 years later, Amici, with Chef Patrick Shupka (left) and Chef Todd Bjornson (right) at the helm, continues to celebrate traditions of the Great North…Northern Italy, that is.
Every fashion, no matter how innovative and exciting, has an expiration date. For the restaurant business, success can come and go in the flash of a pan as one global food trend after another fades into the annals of history. However, there is a growing pantheon of culinary heavyweights vocally espousing the merits of sticking to tradition over trend. Of these, champions of classic Italian cuisine are perhaps most devout.
Our own bastion of tried and true Northern Italian classics, Amici, is now approaching 30 years of exceptional service.Founded by magnate Heinz Kattenfeld and now in the capable hands of Brian McKnight and Kattenfeld protege, Chef Patrick Shupka (joined by Chef Todd Bjornson), it has been presenting clean Tuscan flavours executed flawlessly to generations of Winnipeg's most distinguished diners. For many, it is precisely this steadfast commitment to simple flavours, simply done well, that has secured Amici the top spot in the city's culinary canon. By never veering from rustic dishes, focusing attention on elevating familiar flavour profiles to the highest level of distinction instead, Amici has managed to stay on point. While nose-to-tail cookery is au courant, this kitchen has been confidently serving offals since Heinz Kattenfeld's day.  Nearly three decades later, it is on it's way to validating the expression that true style is eternal. Were it up to us, Amici, too, would be eternal.

---
East India Company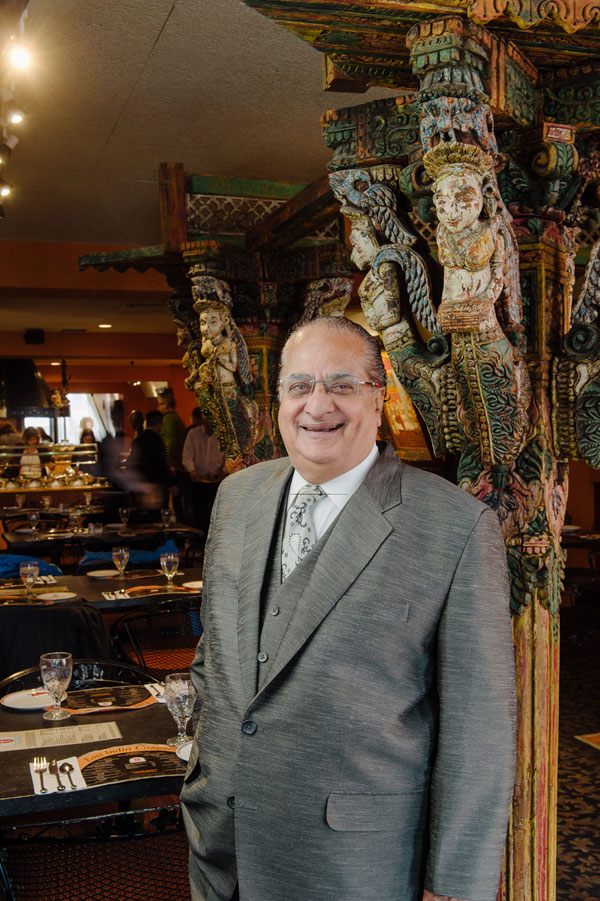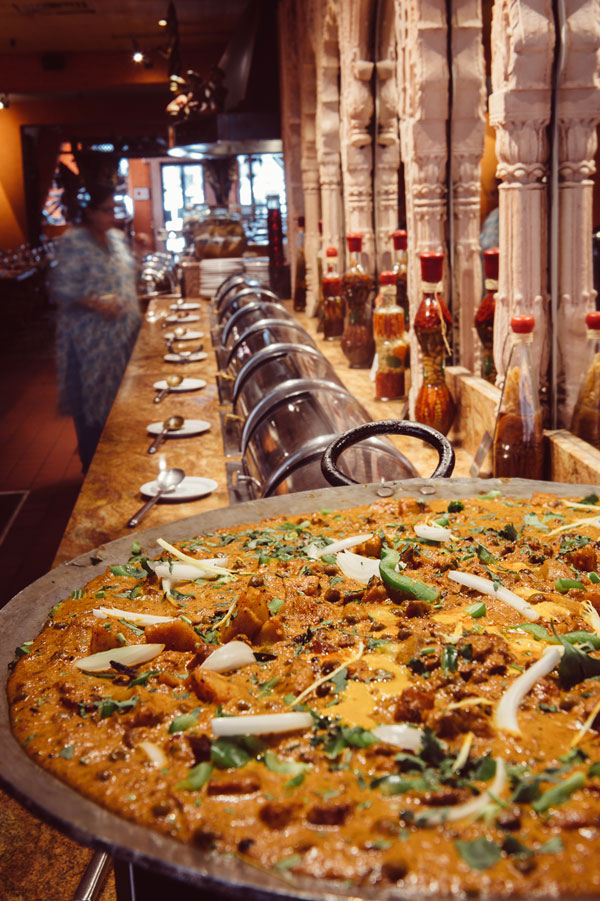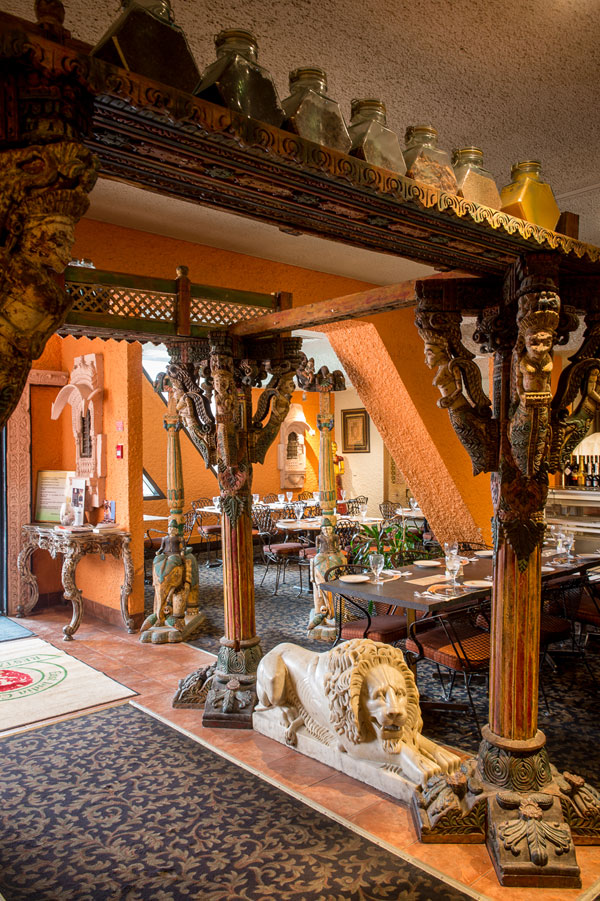 Experience the Far East in the heart of the West with the Mehra Family at East India Company.
To those who believe in order to experience authentic ethnic food you must sacrifice atmosphere, we say: have you been to East India Company? The flagship restaurant of the Mehra family, operating since 1994, has managed to marry the homespun quality of small-scale family run restaurants and the opulence of fine dining. Kamal and Sudha Mehra pioneered Indian cuisine in 1967 with Maharaja, acquainting a generation of conservative Winnipeg diners to the deep riches of the spice route.
In a brilliant move, the Mehra's promoted a buffet option in an effort to woo tentative tastes. Culturally curious patrons could, for a fraction of the cost (and the risk), sample a wide variety of exotically spiced (and named) wonders of the East. The influence of this decision is still apparent: not only is the buffet at East India Company a permanent fixture of the business, but you'd be hard pressed to find an East Indian dining establishment in the city without one. And while the creamy korma and secret garam masala recipe the family has been cultivating for decades are surely at the core of this Winnipeg institution's success, the practiced care and discerning eye for detail extend to the decor. It's astounding to attempt to calculate the amount of trips to India necessary in transporting all of the rich tapestries, ancient statues and intricate wood-carvings of sari-clad women that envelop the space. Nary a detail has been overlooked, down to silver servingware. At East India Company, you might come for a meal but are left enriched, satiated with the experience.

---
In Ferno's Bistro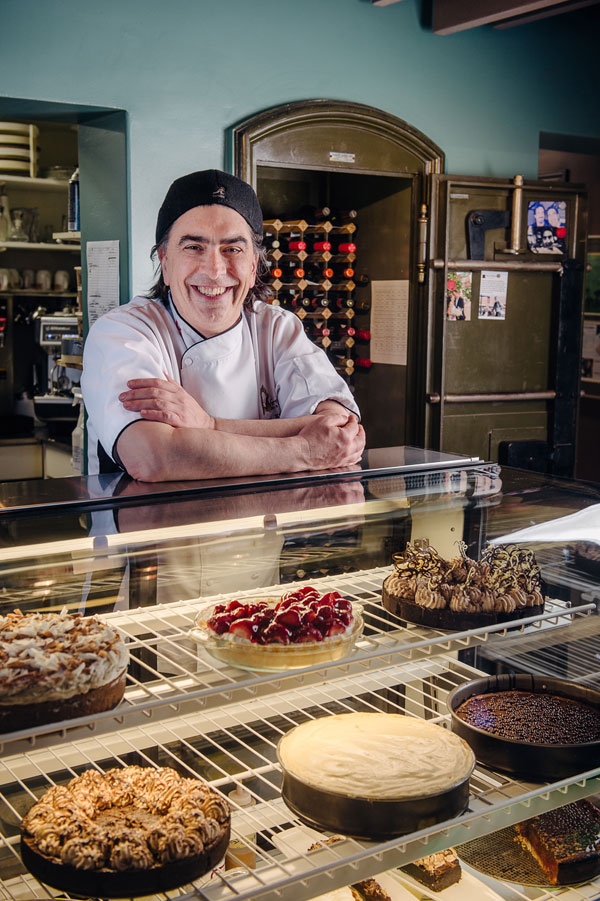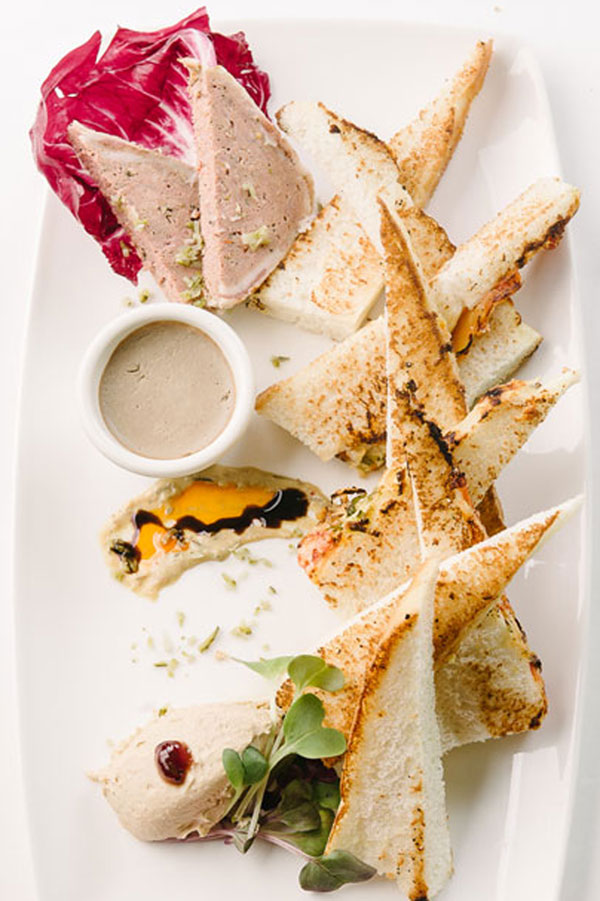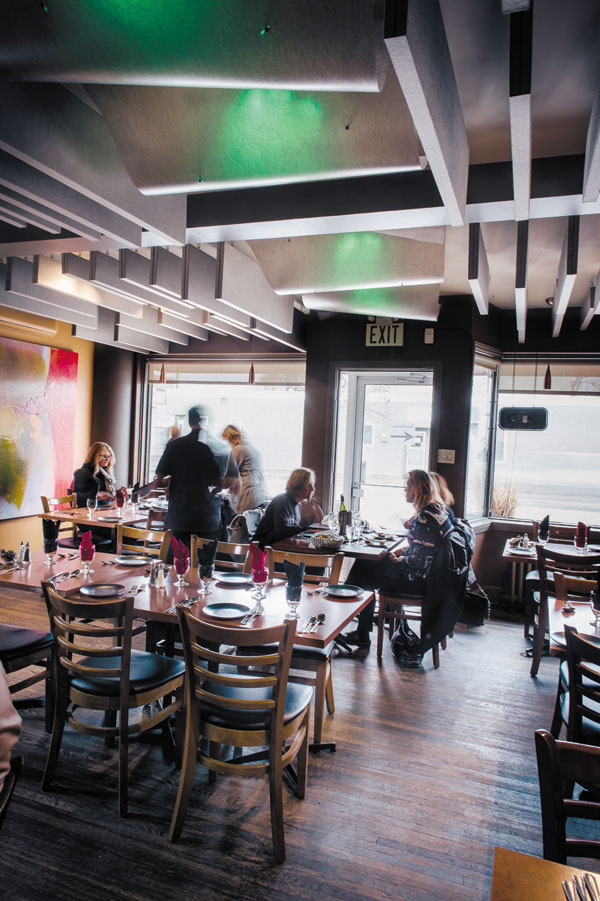 Fern Kirouac opened our eyes (and stomachs) to the other side of French cooking: rustic comfort delivered in a casual bistro setting.
Global gastronomes owe much to the French, whose influence is felt not only in the myriad techniques developed by culinary behemoths, but in the kitchen brigade system employed by virtually every professional kitchen and the cornerstone of fine dining, mise en place. Unfortunately for those of us living on the new continent, and a considerable distance from the birthplace of this cuisine, dining options tend to be both limited and very expensive. What's more, the tradition of French haute cuisine revered globally is not necessarily representative of the country's every day cooking — a joy in it's own right.
In 2003, chef Fern Kirouac, son of a restaurateur bearing the same name turned fine dining sensibilities on its ear by opening In Ferno's Bistro in the heart of the city's Francophone quarter. Even the notion of finely cooked and moderately-priced French-Mediterranean dishes in a casual atmosphere seemed preposterous within a school of cooking synonymous with expensive elegance. How could the quality standards of French cooking be maintained among the high-volume low-cost demands of bistro operations? Yet, it works. In every dish it works. In the five different preparations of mussels, in the delicate layers in the mille feuilles aubergine torte, and in the sumptuous trio of well-executed pates, it works. What's more, the accessibility of Fern's format acts as a gateway, prompting a new market of diners to discover French food. Ten years and a successful second location later, Kirouac is sitting pretty in that sweet spot between rustic and refined by recreating the atmosphere of intimate cafes on narrow Paris streets thousands of miles away.

---
Wasabi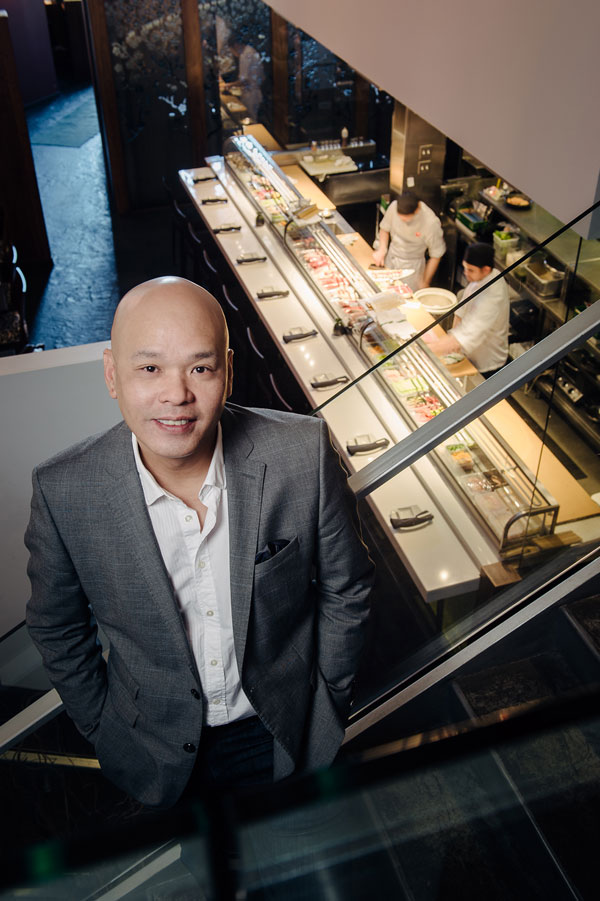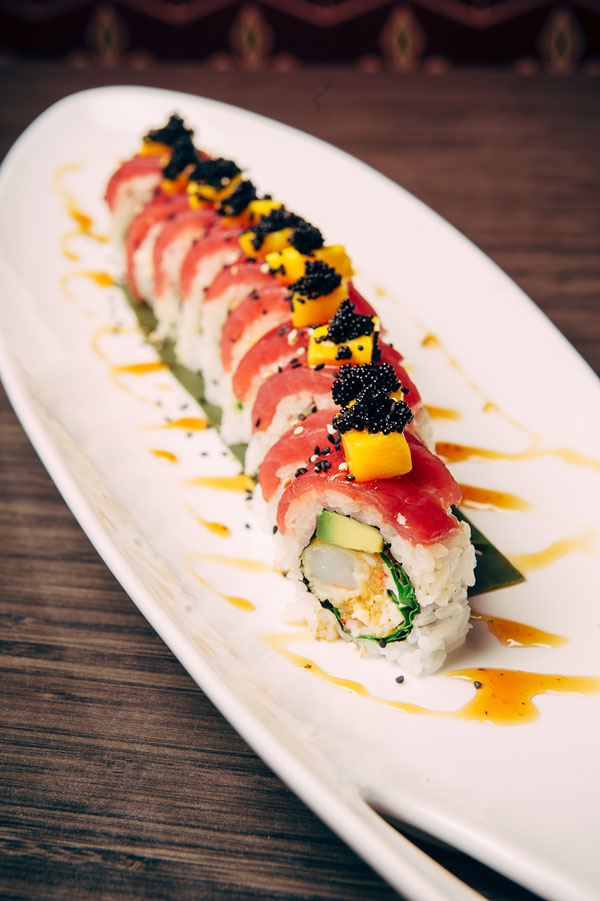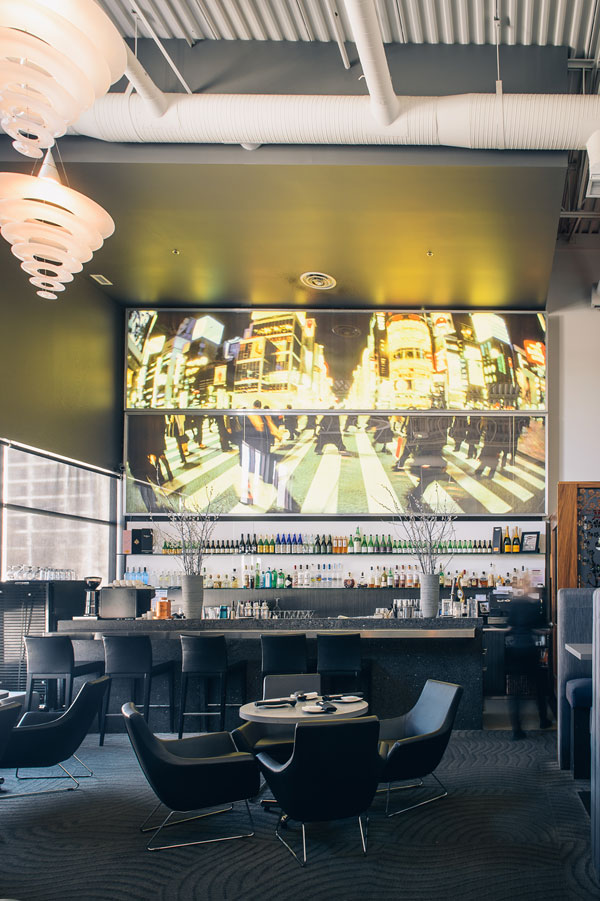 East meets West at Wasabi, where William Wong dishes out the gold standard in Asian fine dining.
 Before the time of supermarket bento boxes and all-you-can-eat offers on every corner, sushi was the best kept secret in the West, known only to epicurious sophisticates in large metropolitan centers. Opening a raw-fish restaurant in the heart of the Canadian prairies was, at that time, quite the gamble. Wasabi was among the first wave of Japanese restaurants to hit the prairies in 1999. The Broadway location, housed in a heritage building while pioneering new-style sushi, followed shortly thereafter. This pastiche of culinary and aesthetic form has become the city's shining emblem for the powers of globalization. The Wasabi group, now spanning three locations, has been consistently offering fresh high-quality sashimi the likes of which our landlocked prairie ancestors could never know.  The secret? Flying in fish fresh, and quickly. Charged as the man who introduced the volcano roll—a towering mound of chopped scallop and calamari slathered in a spicy cream sauce over a roll of avocado and eel torched and served warm, often imitated but never quite duplicated—into our everyday vernacular, is Chef Cho Venevongsa. His artistic renditions of bite-sized Japanese fare continue to delight, and challenge the city's sagging sushi fatigue. How do they do it? Artful presentation, commitment to finest-quality ingredients and complex and challenging flavour profiles aside, Wasabi has managed to stay head and shoulders above the competition through a wickedly smart corporate approach. Servers are professional, plugged in and passionate about the menu and unlike your favourite neighbourhood haunt, don't expect any remnant of Eastern kitsch: interiors are replete with clean lines, oozing corporate cool instead. In doing so, the Wasabi Group essentially created the Asian Fine Dining category in Winnipeg. A category they still, arguably, have a monopoly over.