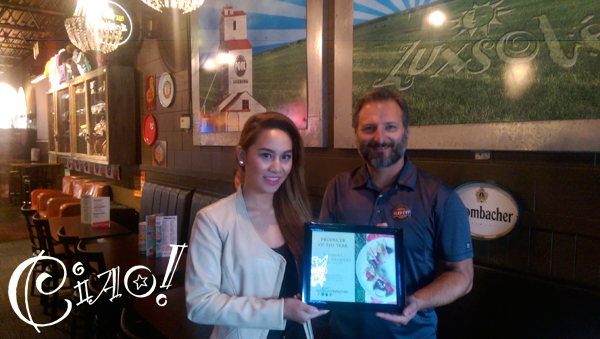 Farmery Estate Brewery
farmery.ca
By Kathleen Cerrer

Brothers Chris and Lawrence Warwaruk launched Farmery Estate Brewery as a way of sharing locally grown barley with communities both near and far. Since 2011, they have been brewing GMO-free premium lager sourced from the prairies, growing barley, wheat and hops. Though producing ingredients locally requires more man power, using homegrown grains is at the core of their values.
Barley grown from their farm at Arden Ridge outside of Neepawa is used in Farmery's flagship beer and Farmery Flour Collection. This has earned Farmery Estate Brewery Ciao! magazine's 2015 Good Food Manitoba Producer of the Year award.
Now part of the breakfast table, the Farmery Flour Collection launched in May, made to educate customers on what can be created with the same barley used in Farmery beer. "We wanted to create a product that most people (beer drinkers or not) can support, understand and make on their own," says Chris. The line includes Whole Grain Pancake Waffle mix and Harvest Beer Bread, which can be mixed with milk or with a Farmery beer for added complex, malty flavour.
Their journey started from the family farm to opening two restaurants including the city's first gastropub. Moving west one province at a time, Farmery recently launched in Alberta after operating for three years in Manitoba and two in Saskatchewan. As the business grows, supporters from major cities and rural towns share their enjoyment through social media. "We can't expect everyone to always come to the farm to see what's new, so today's technology allows the world to have access to our farm," states Chris. —KC