La Cuisson Cafe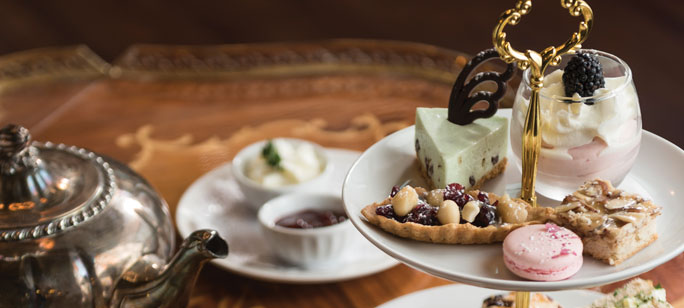 Neighbourhood: Corydon
Address: 774 Corydon Ave
Phone: 204-691-6046
Entrées: $7.50-$28.95
(Editor's Note – This business is no longer open.)
Beyond a really good cup of coffee or a bite to eat, La Cuisson Café serves unique delicacies with showmanship, flair, and a refreshing lack of pretension.
Nestled in the space formerly occupied by Loft Gastropub, this café balances old-school elegance and casual coziness, with prim sofas, soft jazz music, and shelves showcasing freshly roasted coffee beans. Elegance and earnestness are endearingly entwined, as eager servers fuss over details like gingham-lined cutlery baskets and leather-bound menus.
Coffee is a source of pride here, and each cup comes with tasting notes to rival those of a sommelier. The main event is java brewed by siphon pot, an order of which rewards with an invitation up to the bar for a show. The science beaker-like gadget hangs over a butane burner, which forces water up through coffee grounds, then vacuums the brew back past a cloth filter. The result is a fragrant, smooth cup, served in bone china so as not to dilute its rich flavour.
A well-stocked and ever-changing pastry case shows off pastry chef Stella Wang's French training with lines of perfectly even macarons, glistening tarts, and impeccably smooth cheesecakes. These well executed classics share space with tongue-in-cheek creations, like the line of yellow macarons which stared up from the case on one visit, each sporting an emoji face.
For the full experience, order high tea (no need to reserve ahead). Miniature sandwiches and sweets are loaded onto a two-tier tray, accompanied by coffee or tea. A dollop of tuna salad perched on a single cucumber slice is inserted into the middle of a bite-sized, flaky croissant, while a little bundle of salty prosciutto is layered with creamy mozzarella on a soft mini crostini. Egg salad sandwiches are full sized with (in classic teatime tradition) crusts cut off.
A selection of sweets is included, from sophisticated tarts smacking of buttery pine nuts to rustic, still-warm scones, studded with cranberries and ready to be slathered in cream and berry preserves.
Larger versions of sandwiches are on hand for those who prefer two-hand eating to pinky out, as are rich Belgian style waffles. Batter infused with matcha green tea shows off this shop's Japanese influence, topped with a ball of grassy matcha ice cream and sweet red bean.
The relaxed atmosphere is ideal for chatting or contemplating over a cuppa, served with just enough pomp and circumstance to make it memorable.
La Cuisson Café is open Tue-Thu 11 am-9 pm, Fri & Sat 11 am-10 pm, Sun 11 am-6 pm.