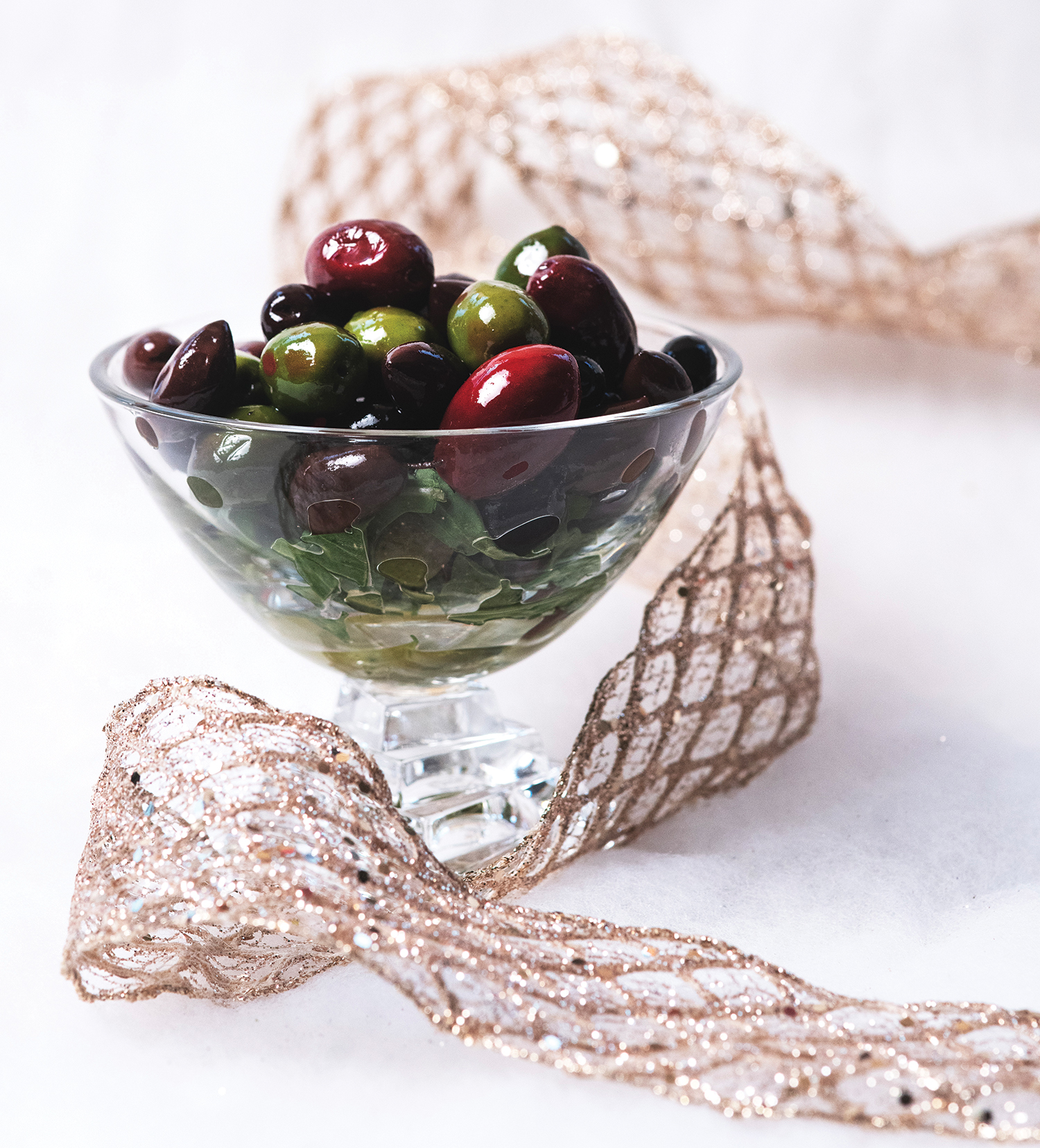 Smoked Olives
Courtesy of Matt Withoos – The Wood Tavern
INGREDIENTS
Olive Mixture
1/2 cup Kalamata olives
1/2 cup Cerignola red olives
1/2 cup Castelvetrano green olives
1/2 cup Apple wood smoker chips
METHOD
1. Drain all the olives and dry over night (they won't infuse with smoke if they are wet)
2. Mix the olives together and place in a perforated pan.
3. Turn the smoker on and set to 225°F
4. Let the box fill with smoke for 15 minutes.
5. Place the olives in the smoker and cook for one hour.
6. Once they are smoked lightly sauté in olive oil till warm and serve immediately.
Yield 6-8 servings