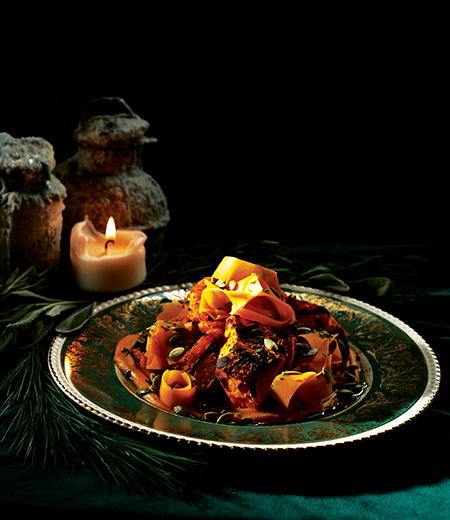 Sous Sol – Chef Kurt Kolbe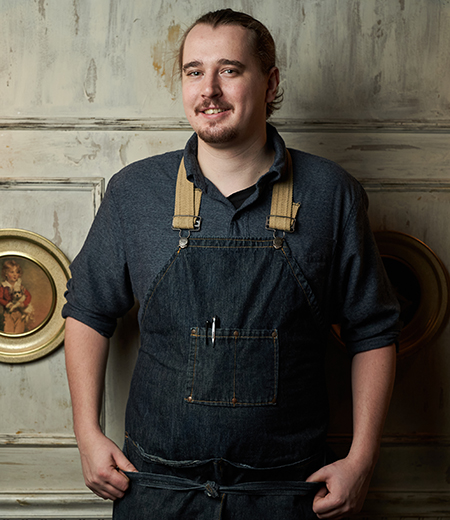 Squash Three Ways
INGREDIENTS
Roasted Squash
1 large squash
(butternut or acorn)
1 Tbsp olive oil
1 tsp salt
1/2 tsp paprika
1/2 tsp oregano
1/2 tsp chili powder
Pickled Squash
Pickling Liquid
2 cups white wine vinegar
2 cups water
3 Tbsp kosher salt
4 Tbsp sugar
Pinch of chili flakes and whole coriander
Puréed Squash
1/2 cup water
1 cup coconut milk (for purée)
METHOD
Roasted Squash
1. Peel a butternut and/or acorn squash.
2. Slice and toss 2/3 of the squash in olive oil, salt, pepper, paprika, oregano & chili powder.
3. Roast for 30 minutes at 400°F.
4. Grill the squash to finish.
Pickled Squash
1. Slice half of your remaining squash into ribbons using a mandolin, reserving the remainder of the squash for the purée.
2. Bring pickling liquid to a boil and pour over squash ribbons in a heat resistant container.
Puréed Squash
1. Dice remaining squash.
2. In a pot, cover squash with water and coconut milk, simmer until soft.
3. Purée all ingredients in the pot.
4. Season with salt and pepper to taste.
Yield 2-4 servings