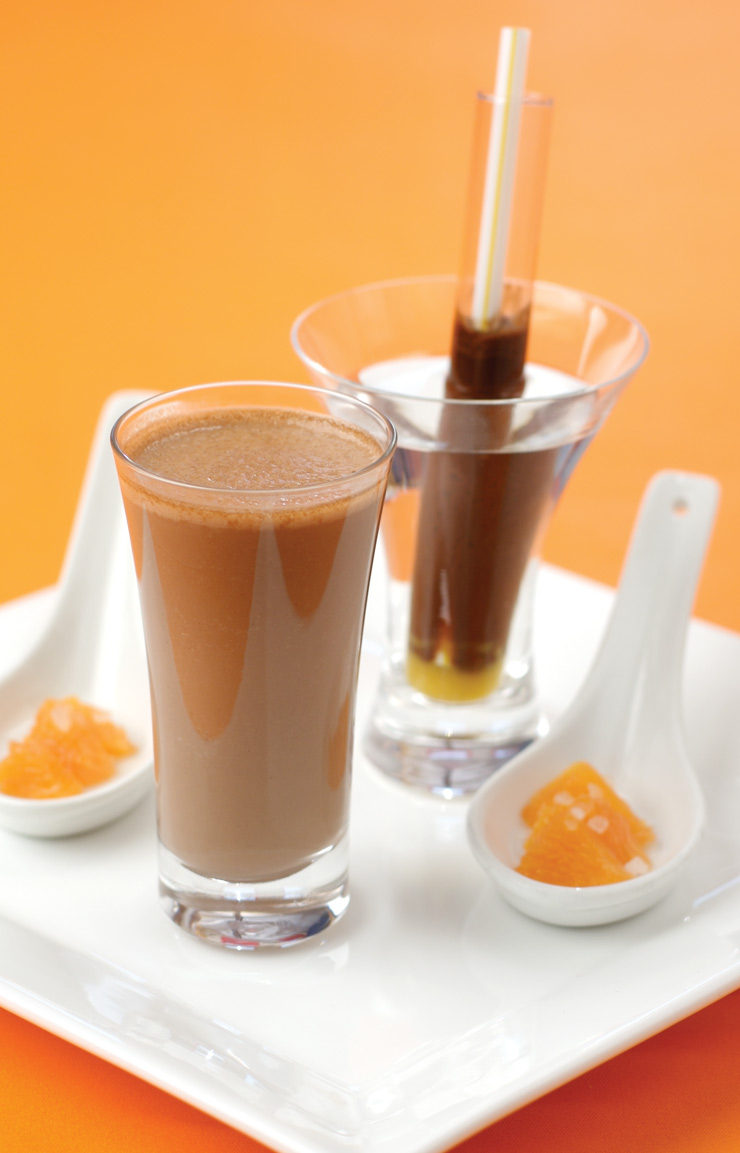 Dominique and Cindy Duby of Vancouver's DC Duby Wild Sweets
created this encapsulation experience, which offers a mouthful of
rolling flavours—first salty, then sweet and finally bitter. All the
ingredients, except cream and oranges, are included in the
DC Duby SKV05 chocolate experiment kit, available online at www.dcduby.com
for $125. It also includes an instructional DVD and three other experiments.

Ingredients
8 test tubes of orange gel/chicory emulsion
2 large oranges
1/2 tsp fleur de sel
1 jar ChoCoffee Hot Ganache
2 cups whipping cream
Method
1. Cut oranges into small pieces. Place on 16 spoons. Sprinkle with fleur de sel.
2. Place a test tube in each of the eight shot glasses and fill with hot tap water. Insert straw once emulsion has softened.
3. Bring cream to a boil.
4. Pour hot cream over ganache powder and blend to frothy with immersion blender.
5. Pour into eight shot glasses and serve immediately.
To  Serve
To experience the flavour sensations, chew orange segment briefly, then draw in the entire contents of test tube and swallow together. Repeat process with orange segments and hot ganache.
Yield 8 servings