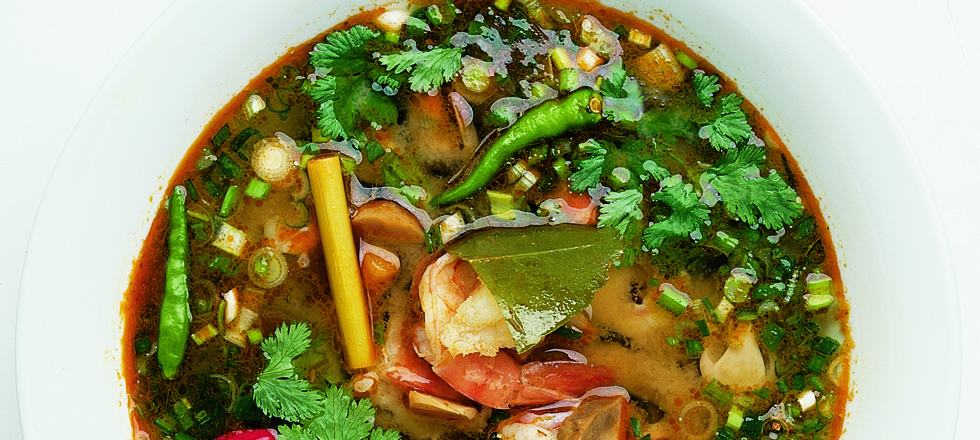 Chef Samloy Kongmanisvong,
Siam Thai
Ingredients
3 cups clear chicken stock
1/4 cup lemongrass, cut into pieces
1/4 cup shallots, slightly crushed
1/2 cup straw mushrooms, cut in half
2 Tbsp fish sauce
2 Tbsp lime juice
1 Tbsp Thai chile, crushed
1/4 cup whole basil leaves
1/4 cup sweet basil leaves
10-12 prawns
1 tsp chopped green onions, to garnish
1 tsp chopped coriander leaves, to garnish
Method
1.  In a pot, over heat, bring chicken stock to a boil. Add lemongrass and shallots.
2.  Add mushrooms, continue heating until well cooked.
3.  Season with fish sauce and lime juice. Add whole and sweet basil. Stir well.
4.  Add crushed Thai chile. Add prawns. Boil 2-3 minutes. Cover pot and remove from heat.
5.  Garnish with green onions and coriander leaves.
Yield 4-6 servings.