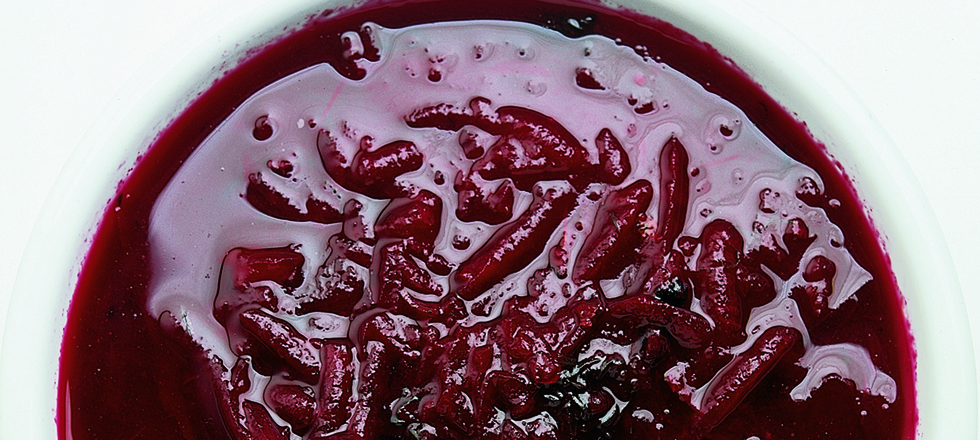 Chef Ami Hassan,
The Falafel Palace

Ingredients
5 pounds beets, shredded
1/2 cup fresh lemon juice
1 onion, chopped
1 pound roma tomatoes, chopped (about 6-8)
1/2 pound green cabbage, shredded (a little less than half a head)
Salt and pepper, to taste
1 bunch fresh dill, chopped
Method
1.  In a heavy soup pot, mix beets, lemon juice, onion, tomatoes and cabbage. Add water until beets are just covered and bring to a boil for one minute. Reduce heat and simmer for 45 minutes.
2.  Add salt, pepper and dill.
3.  Serve warm or cold.
Yield 20 servings.