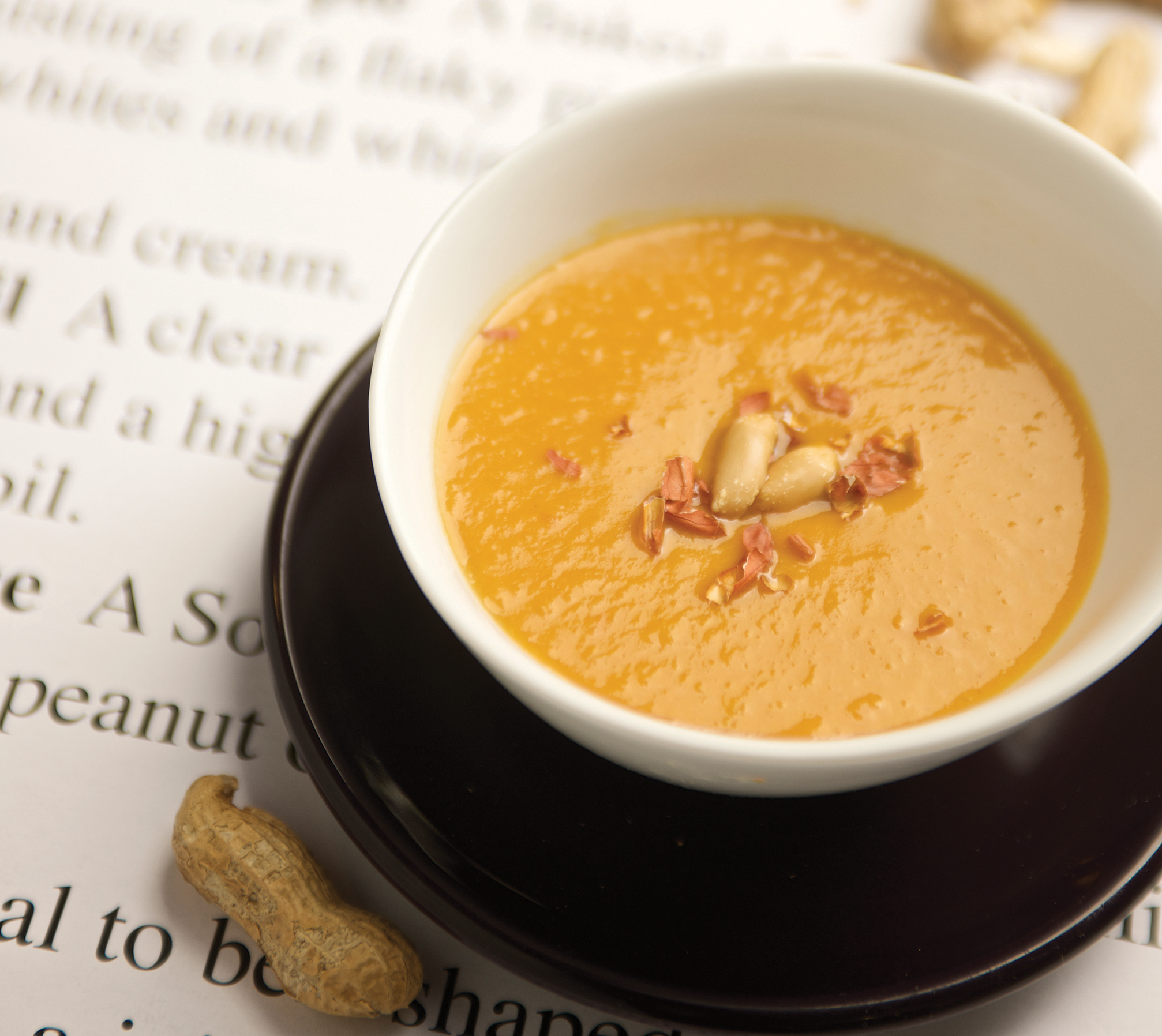 West African Peanut Soup
Courtesy of Prairie Ink
INGREDIENTS
3/4 cup diced carrots
3/4 cup diced celery
3/4 cup diced white onion
3 cups sweet potatoes, peeled and chopped
12 cups water
2 cups smooth peanut butter
14 oz can whole tomatoes
1 Tbsp kosher salt
1/2 tsp cayenne pepper
METHOD
1. In a large pot over medium-high heat, sauté carrots, celery and onion in oil for 3-4 mins.
2. Add sweet potatoes and cover the vegetables with water. Bring to a boil and simmer until potatoes are cooked.
3. Add remaining ingredients and purée with mixer or food processor until smooth.
4. Adjust seasonings to preference.
Yield 20 servings