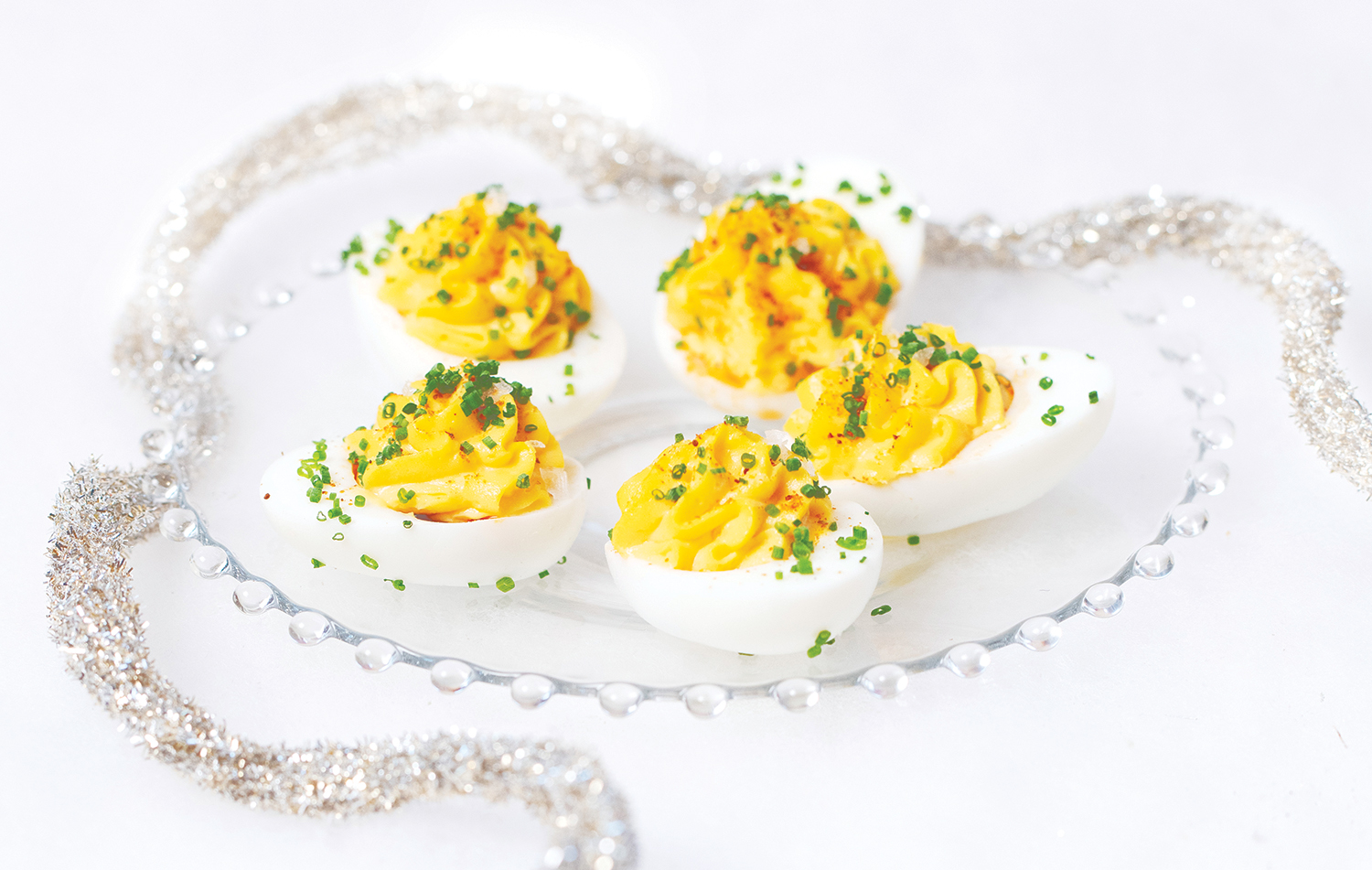 Deviled Eggs
Courtesy of Cole Mospanchuk – Nonsuch Brewing Co.
INGREDIENTS
Deviled Eggs
12 large free run eggs, hard boiled
1/4 cup mayonnaise
1 Tbsp of Dijon mustard
2 tsp white wine vinegar
1 tsp salt
fresh chives
Old Bay seasoning
Maldon salt
Antipasto Relish
1 tsp minced parsley
4 Tbsp roasted red peppers
1 Tbsp pitted Kalamata olives
1 tsp capers
2 Tbsp marinated eggplant
METHOD
Deviled Eggs
1. Peel and slice cooled hard boiled eggs lengthwise, removing the yolks.
2. In a separate bowl mix the yolks, mayonnaise, mustard, salt and vinegar.
3. Mash with a fork or a food processor until a nice smooth consistency. Adjust salt and acidity to desired taste.
4. Spoon the yolk mixture into a piping bag or ziploc bag with the corner cut out.
Antipasto Relish
Mix the roasted red peppers, olives, capers, eggplant and parsley in a small bowl.
Assembly
1. When you are ready to serve, spoon 1 tsp of relish into the halved egg whites and then pipe on approximately 1 tablespoon of yolk mix.
2. Garnish with a small sprinkle of Maldon, dusting of Old Bay and some finely chopped chives. Enjoy!
Yield 24 servings