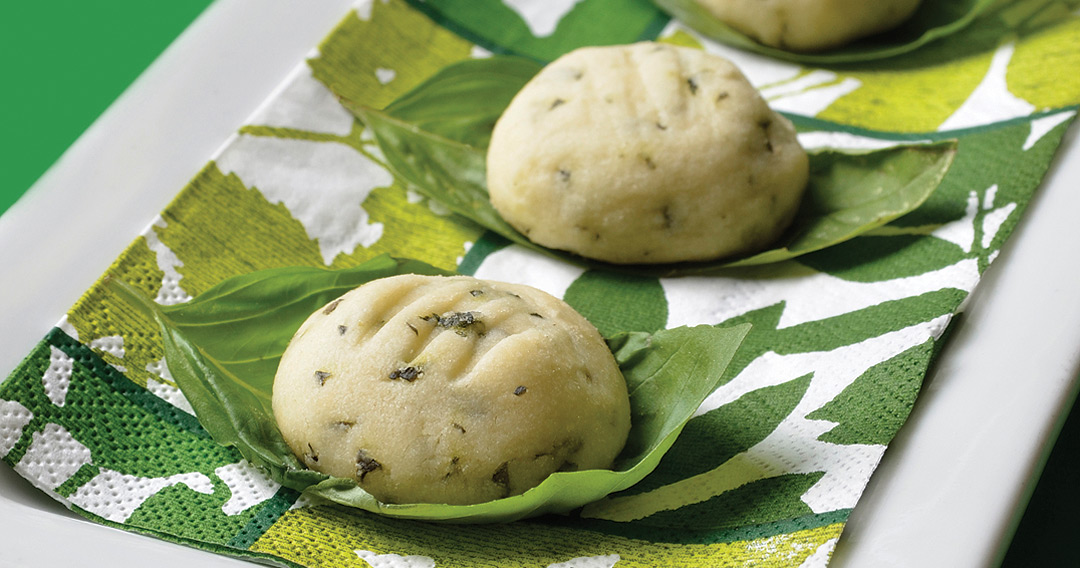 Dazzle with Basil –
Whipped Basil Shortbread
These herb laced cookies melt in the mouth and pair well with
fruity sorbets or

berries and cream.



Ingredients
1/2 lb margarine
1/2 lb butter
1/2 cup sifted corn starch
3 cups flour
1 cup icing sugar
1 cup finely chopped basil
1 tsp lemon extract
Method
1. Whip like cream and drop from teaspoon onto cookie sheet.
2. Bake at 325°F for 25 mins, until light brown.
Yield 2 dozen