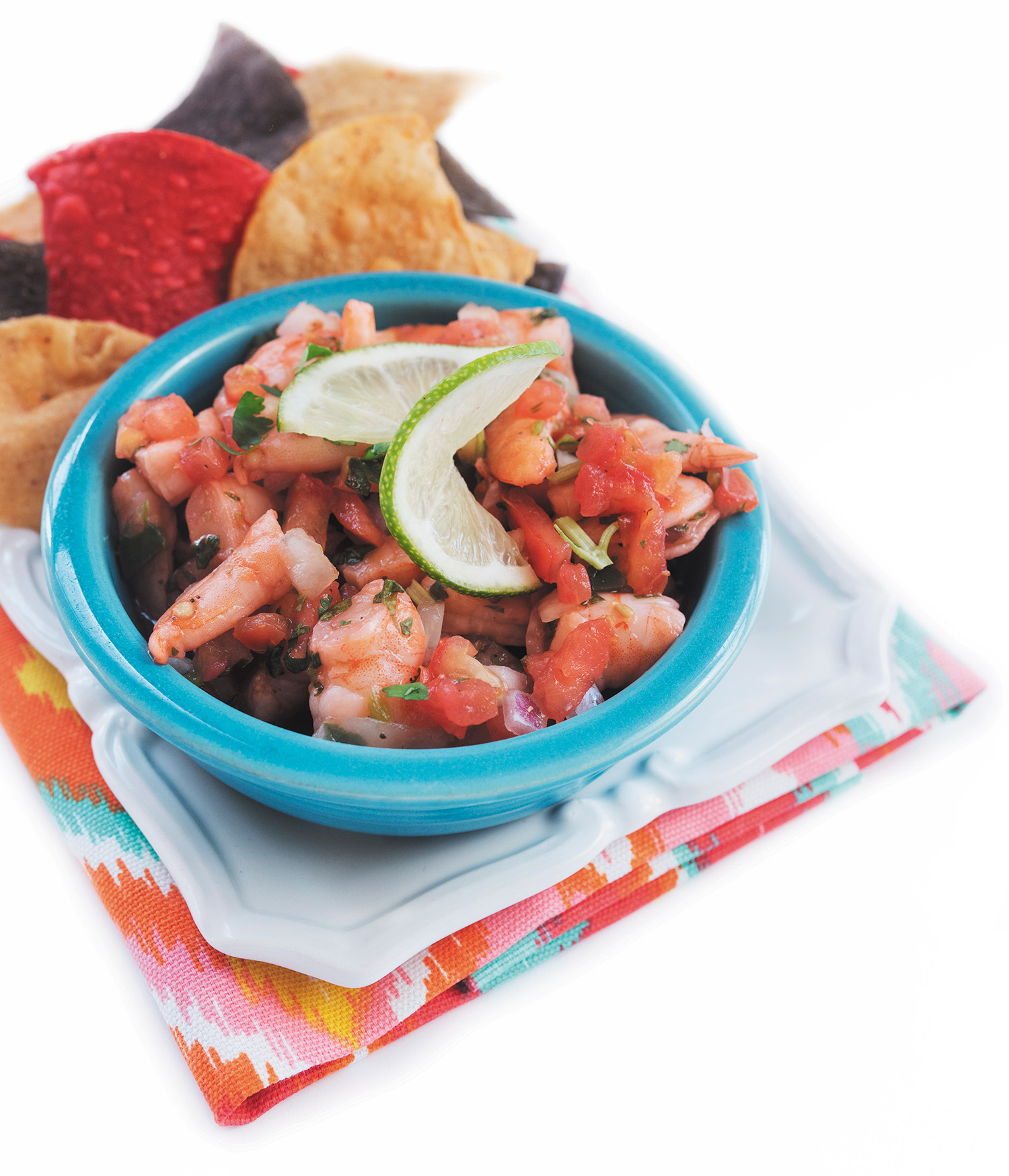 Shrimp Ceviche
Courtesy of Edwin Quintanilla – La Roca
INGREDIENTS
Ceviche
1 lb shrimp
5 cups lime or lemon juice
Sangrita Sauce
2 cups Clamato juice
1 Tbsp tabasco sauce
1/4 cup Worcestershire sauce
1/4 cup orange juice
2 tsp salt
1/4 tsp black pepper
1/2 cup diced tomatoes
1/2 cup red or white onions
1/4 cup cilantro
METHOD
Ceviche
1. Cut shrimp into thirds or quarters depending on size.
2. Cover shrimp in lime or lemon juice for up to 2 days until they look cooked.
3. Drain and add to the sangrita sauce.
Sangrita Sauce
1. Add Clamato, tabasco, Worcestershire, orange juice, salt and pepper into a bowl.
2. Mix in the shrimp ceviche.
3. Once mixed, add the diced tomatoes, diced onions and cilantro.
Serve with tortilla chips.
Yield 6 – 8 servings