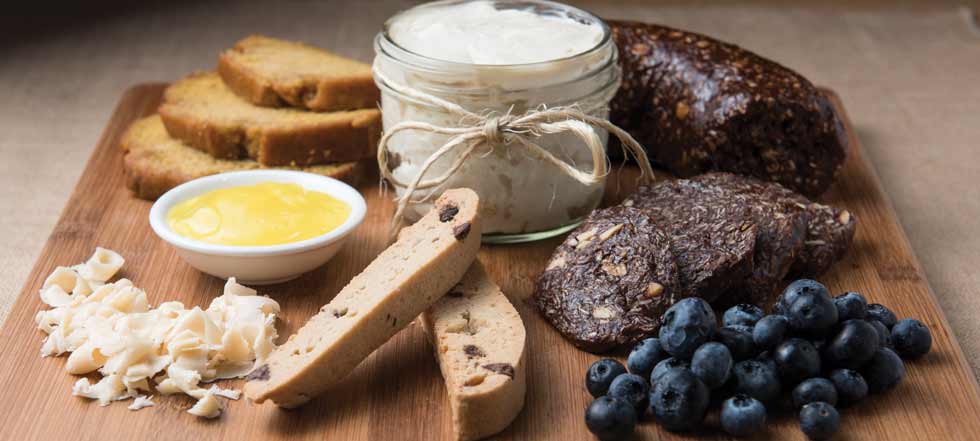 Sweet Charcuterie
Eat-More Bar
This sweet rolled treat is the centrepiece of a playful twist on a trendy favourite.

Ingredients
3/4 cup honey
1/2 cup peanut butter
1 cup chocolate chips
1 tsp vanilla
1 1/2 cups oatmeal
1 cup chopped peanuts
Method
1. Melt peanut butter, honey and chocolate chips over medium low heat and stir.
2. Remove from heat.
Add vanilla, oatmeal and peanuts.
3. Using hands, press into lightly buttered 8×8 pan.
4. Set in fridge until firm enough to roll (about 1 hr).
Yield 1 roll