Do you have the best designed new or renovated kitchen in Winnipeg?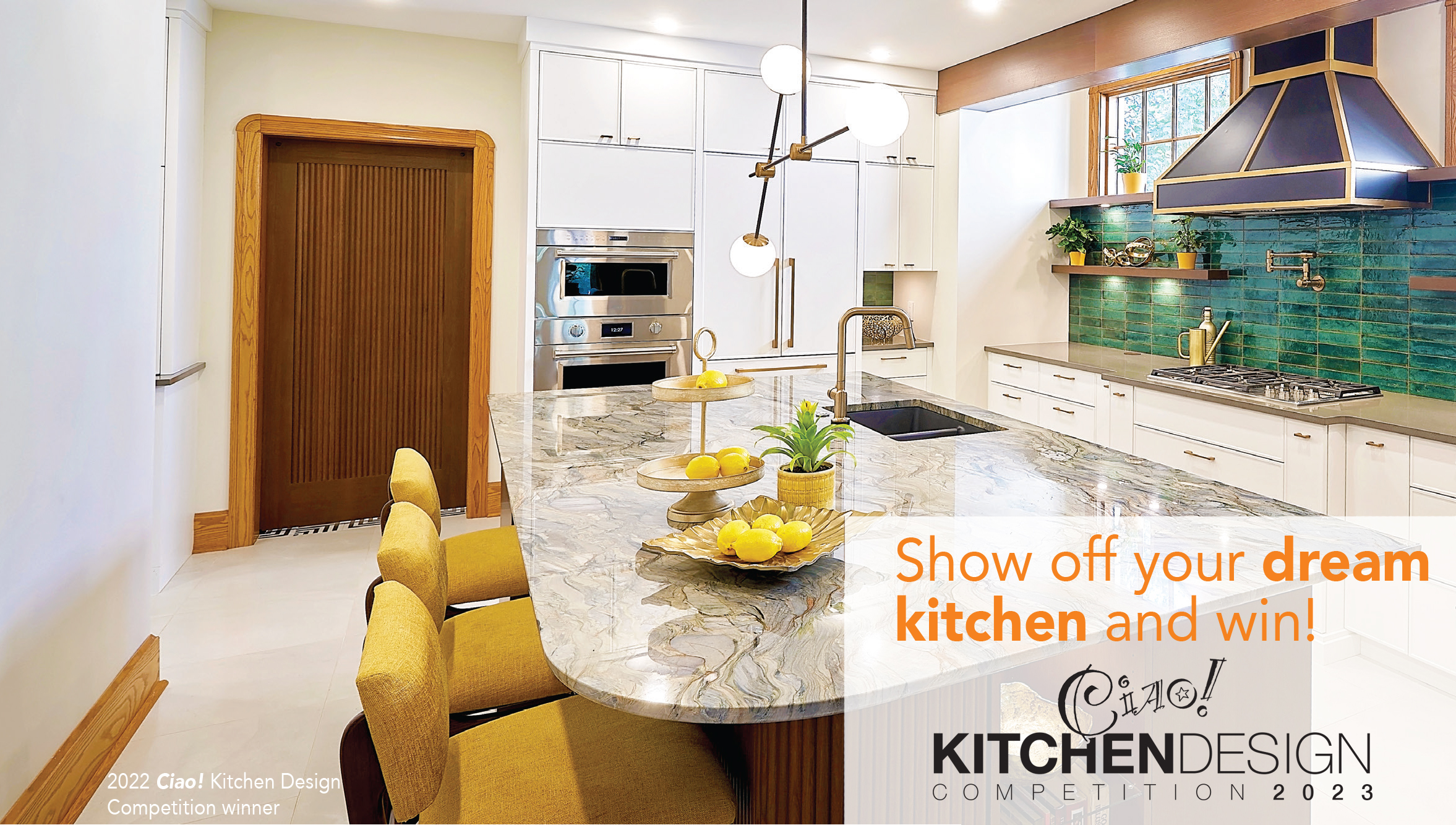 Enter here for the Ciao! Kitchen Design Competition 2023! A Grand Prize winner will be featured in Ciao! 's Kitchen Design Issue in October and receive a gourmet dinner for six prepared in your winning kitchen by Chef Wayne Martin of Capital Grill and Bar!
Two Gold Medal winners will also be selected and featured in the kitchen design issue.
Kitchens must be constructed or renovated after June 1, 2021 to enter. Addresses of all entries, including winners, will be kept confidential. Only winners will be contacted. Winning kitchens featured in Ciao! will include information about products, suppliers and installers used in the project, and samples (where applicable) will be required for photographs.
Enter your kitchen to win!

Entries must be submitted by August 15, 2023 and accompanied by photographs.
Don't forget to submit your photos! Scroll down to apply.
Finally, send five photos of your new kitchen: one overall kitchen photo, plus a detail photo of each wall. Be sure to include your name and address with the photos. Attach digital photos to this email link ↗️ , or send printed samples to:
Kitchen Design Contest
c/o Ciao! Magazine
400-112 Market Avenue
Winnipeg, MB R3B 0P4
Thank you for your submission!